La La Land the Musical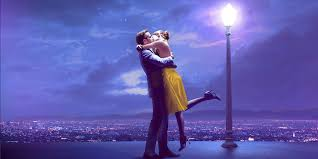 6 time Oscar winning movie, La La Land directed by Damien Chazelle, is being turned into a stage musical.
La La Land is an extremely popular movie known for its touching story, beautiful visuals, amazing cinematography, great acting, and phenomenal soundtrack. The movie struck the hearts of many when it first came out in 2016, and was loved by critics and fans alike. The movie covers the story of an aspiring actor and an aspiring musician who fall in love with one another. Throughout their time together they have their ups and downs as time progresses. It's a story of loss, happiness, and ignorant bliss.
The announcement of the movie getting a musical adaptation came straight out of left field, and some are skeptical about the idea itself, but it looks like it might be a hit. Tony Award winning director, Bartlett Sher (Fiddler on the Roof, My Fair Lady, To Kill a Mockingbird, etc.), is taking on the task with the show being based off a book written by Ayad Akhtar and Matthew Decker. Surprisingly, the same people in charge of the music in the movie are in charge of the music for the musical (Justin Hurwitz, Benj Pasek, Justin Paul).
What looks to be a promising start for the musical, may not mean a great execution. It wasn't mentioned if Damien Chazelle would be involved in the production at all. Along with that the cast still remains unannounced, which is the most important part in a show like this.
What are your thoughts on the new La La Land musical, do you think it'll come out a hit or flop once it hits theaters?