And the 2023 Rock & Roll Hall of Fame inductees are…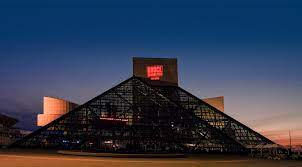 This past week, the Rock & Roll Hall of Fame has announced this year's inductees. Some of these artists are a fan favorites, while others that were picked leaving people less than satisfied. 
In the performer category of this award, Kate Bush, Missy Elliott, Willie Nelson, Sheryl Crow, George Micheal, Rage Against the Machine, and others were nominated. 
Kate Bush, who wrote and performed Running Up That Hill, a song featured in hit series Stranger Things, was completely surprised about the news. Bush has been nominated many times, but had never actually won the general ballot. She is quoted as saying "It's something I just never thought would happen". 
Along with this, George Micheal, who had passed on Christmas Day in 2016, was posthumously honored in the Hall of Fame this year. Having written classics like "Careless Whisper" and "Wake Me Up Before You Go-Go" in his duo group Wham!, he had clearly made his mark in our lives. 
Missy Elliott, who had only become eligible this year, expressed her joy and thanks on Twitter: "You daydream of these moments, but today it's real" she said. 
Many people have expressed their opinions about many of the artists featured in this year's Rock & Roll Hall of Fame, saying that they don't "fit into" what rock & roll music is. However, many people are taking a more positive approach on this argument. Joe Coscarelli of the New York Times states that "following steady criticism against the Rock Hall for its lack of inclusion, especially among race and gender lines- none of the musicians inducted this time fit neatly into the most narrow strictures of what constitutes rock". 
All in all, the inductees of this year have been a reflection of the music and performers that have stuck with us the most.