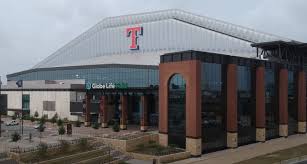 After fans watched the Arizona Diamondbacks win the National League Championship over the Philadelphia Phillies, Texas Rangers fans watched as the Texas Rangers rose to success over the Houston Astros. This marked the first time the Texas Rangers had to play a seventh game in the championships since 2001, and the first time the Houston Astros have not made it to the World Series in the past 7 years.
Leading up to the world series, the Texas Rangers had never won a world series in franchise history. This year marked the first time the Diamondbacks have made the world series since 2001, leaving a lot of pressure and nerves on the line for both teams, desperately trying to earn the titles for their franchises.
The first game of the 2023 was played on Friday, October 27th. This game was won by the Texas Rangers with a score of 5-6, making them lead the series. On the 28th, the Arizona Diamondbacks fought back, winning the second game of the series 9-1, tying the series. On the 30th, the Texas Rangers won 3-1, leading the series 2-1. On October 31, the Rangers extended their series lead with a game of 11-7, now leading the series 3-1.
On November 1st, the tension began for the Arizona Diamondbacks, needing a win to stay in the fight for the title of World Series Champions. Ultimately, the Texas Rangers fought hard against the Diamondbacks, leaving them with their fourth, and final win of the world series with a score of 5-0. The Texas Rangers have been crowned with the title of the 2023 season World Series Champions. This was an even bigger win for the Texas Rangers, because this was the first time in franchise history that they have ever won a world series.