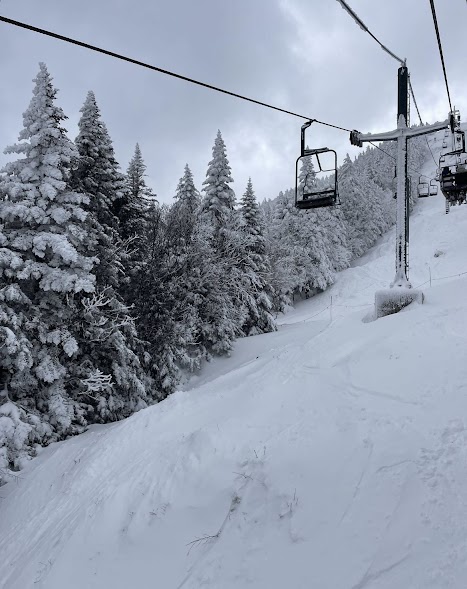 The Lindenhurst Ski Club offers a few different trips every year. Usually three trips are offered to the members of the ski club. Ski club is for anyone interested in skiing or snowboarding, anyone that is already experienced in skiing or snowboarding, and even anyone looking for something fun to do over the winter with a group of their peers. 
Ski club was established in 1969, and has been going ever since. This club is very popular among students at Lindenhurst High School. The ski club even does fundraisers that benefit the club and help individuals pay for their trips. In 2024 the ski club is offering two overnight trips to Vermont and one day trip to Upstate New York. The overnight Vermont trips are the most popular trips every year. Students get together on a Friday, usually after school and drive up to Vermont for the weekend. It is a fun way to either try a new activity with friends or have fun doing something you love. This year the ski club is leaving on a Friday morning to go up to Bolton Valley in Vermont. This mountain is popular because it offers night skiing, which many mountains that the club visits do not. The second overnight Vermont trip is to Bromley, which does not offer night skiing, but will still be just as fun for anyone eager to attend one of these trips. The day trip is to Belleayre, which is Upstate. This is the shortest trip, but it is great for anyone that wants to learn, but doesn't want to go overnight. 
These trips are so much fun and a great way to make life-long memories. If you are interested in joining the ski club and going on a trip, it is something that is worth trying, even if you are new to skiing or snowboarding.