Emmy Winners Make History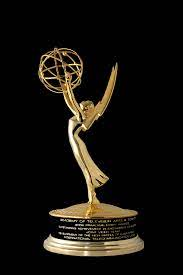 The Emmy Awards have come, becoming the 74th year anniversary since 1949. Many people won, many people lost, but most importantly many people made history in the Emmys. Many people come to the Emmys for enjoyment, for one of the hosts, or for one of the people that are getting nominated.
Zendaya got nominated for Outstanding Original Music and Lyrics twice for "Elliot's Song" and "I'm tired." Unfortunately she only won for the song "I'm tired," but she was nominated for Outstanding Actress, Drama series, for the show Europhia. Zendaya won the Outstanding Actress award for the second time and for the same show in 2020. She is now the youngest person to win 2 awards for Acting in Emmy history. Zendaya has become the first black woman to win in a drama series twice. 
Another actor that has made Emmy history is Lee Jung-jae. He was nominated for only one award which was Outstanding Lead Actor in a Drama series for Squid Games. Lee Jung-jae is the lead actor that plays Player 456 or also known as Seong Gi-hun. Lee Jung-jae won the Emmy and now became the first Korean actor to win this. 
There are many more that created Emmy history, like Quinta Brunson becoming the second black woman to win an Emmy award in Outstanding Writing in Comedy, for her Television show called Abbot Elementary. She also became the first black woman to become nominated 3 times in Comedy.