Top 10 Rock Albums of All Time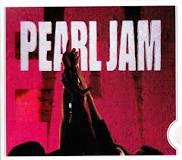 Hang on for a minute...we're trying to find some more stories you might like.
Before you read the rest there are two albums that I should tell you about that you won't see on the list. Those two being The Darkside of the Moon and The Wall, both by Pink Floyd  The reason those two albums aren't on here is because I limited myself to one album per artist and these two are so good but for different reasons. If I was not limiting myself than these album would have made spots two and three.
Number 10
Nevermind the Bollocks Here's the Sex Pistols
Nevermind the Bollocks Here's the Sex Pistols is the longest title on this list. The only full album ever released by the Sex Pistols was what kick started the punk phase in music that bands such as Greenday would take advantage of. They had hits such as "God Save the Queen" and "Anarchy in UK." There music was so rebellious at the time that the government said that they should make people fear for their safety.
Number 9
Toys in the Attic
Toys in the Attic by Aerosmith contains some of the most memorable songs to ever grace the airwaves.  This album features memorable hits such as "Sweet Emotion" and "Walk this Way." Both famous for different reasons. Toys in the Attic bounces between so many forms of rock in a way that it's hard to understand how it all worked.
Number 8
Led Zeppelin IV
Led Zeppelin IV is one of the best from one of the best bands of all time. This album contains eight songs making it the shortest on the list, but that does not mean it is not great. There is the unforgettable "Stairway to Heaven" and than you have "Rock and Roll" which is more fast paced and just as memorable.
Number 7
Appetite for Destruction
Appetite for Destruction , the debut album for rock icons Guns and Roses and it was amazing. Releasing in the 1987 the album came out strange time where pop was still in control and rap was just getting going and than suddenly Appetite for Destruction releases and becomes one of the few true hard rock/metal albums to cross into the mainstream. This is for good reason the album was amazing. Including songs like "Welcome to Jungle" and "Paradise City" and who could forget "Sweet Child of Mine."
Number 6
Stadium Arcadium
Stadium Arcadium is by the famous Red Hot Chili Peppers and this is arguably their best work. The band released this 29 song (two and a half hours) behemoth in 2006 giving them a best rock album Grammy for their work and you can't say it was undeserved.  Stadium Arcadium contains such hits as "Snow (Hey Oh)" and "She's Only 18." Stadium Arcadium is the perfect introduction to one of the biggest bands in the last few decades.
Number 5
Back in Black
Back in Black is one of the best selling albums of all time and with good reason. Back in Black was AC/DC seventh studio album and easily the greatest. Back in Black is so distinct that you can play any part of any song any most people will know the full lyrics.  Back in Black contained many massive hits such "Back in Black" and "You Shook Me All Night Long." Back in Black is one of the most important albums in all of rock.
Number 4
American Idiot
American Idiot is the one that you were waiting on or surprised by but let me tell you this is one of the best albums period. American Idiot the album that people don't think about enough. Some people may say that Dookie is a better album, but I would argue American Idiot is Green Day's magnum opus. Every song on the album is a masterpiece. This album has unforgettable songs such as the "Holiday" or "Boulevard of Broken Dreams" which won a grammy. American Idiot is an important and amazing album.
Number 3
Paranoid
Black Sabbath's Paranoid is the one of the shorter album on the list. But that does not mean it is not great. You have unforgettable songs such as "War Pigs/Luke's Wall" and the albums self titled track "Paranoid." Also there is the song with one of the best opening riffs of all time, which as you can guess is "Iron Man."  Paranoid sells it self of the idea that it's was different and it sure as hell was.
Number 2
Nevermind
Nevermind was the classic album released by Nirvana  in 1991. It was the defining album of the grunge era. Nevermind had classic songs like "Smells Like Teen Spirit" and "Come as you Are." It also had some hidden gems like "Lithium."  Nevermind was one of the defining albums of a decade that was already full genre defining music.
Number 1
Ten
And here we reach number one. The best rock album of all time according to me is Ten by Pearl Jam. So few albums full encapsulate a genre as Ten does. Ten has two of the greatest rock songs of all time in "Jeremy" and "Black." But that does not mean the rest of the album isn't amazing. "Even Flow" and "Alive" are also two of the best songs ever written. This album has so many different songs that all seem to fit together in a way that no one except for Pearl Jam could have predicted. If there was any album on this list I would recommend the most it would be Ten.