Every Mother Needs to See Breaking In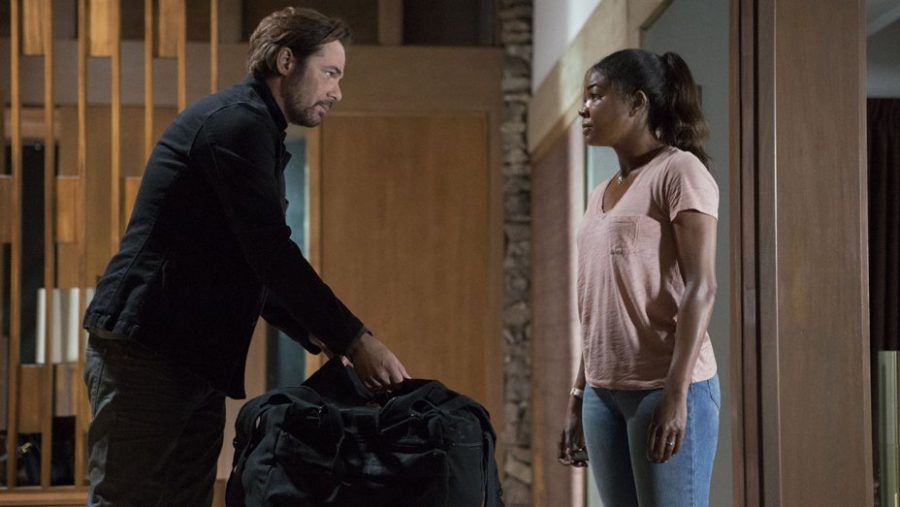 Breaking In is a new movie that just recently came out on May 11, the Friday before Mother's Day. It is rated PG-13 and has a few violent scenes. This movie is about a mother, played by Gabrielle Union, who is trying to save her two children from a home invasion. In this home invasion, the children are trapped inside when she is on the outside. Gabrielle Union had an amazing performance and was able to show how a mother will do anything for their kids. She starred with others including Will Packer, James Lopez, Craig Perry, and Sheila Taylor.
The movie was written by Ryan Engle and directed by James McTeigue. Breaking In starts intensely by a man getting hit by a truck. This goes throughout the 88 minute movie, but critics say it is too long and the script was not the best. There were many negative reviews, but a lot of people truly did enjoy the performance from Gabrielle Union.  A writer from The New York Times, Ken Jaworowski, said "With an overbearing score, Breaking In telegraphs almost everything that happens yet still provides several jolts amid its occasionally questionable twists."
A user on IMDB.com gave the movie a three out of ten stars and said that "a film like this could have been lots of fun if it was self aware and made the effort, but it takes itself too seriously, presenting itself as dumb rather than cute. Good at times, but mostly not so much. Definitely one of the weaker thrillers this year."
Since Breaking In came out so close to Mother's Day, it would be a prefect movie for children to see how much mothers care for and love their children and will do anything for them no matter what the circumstances are. Mothers will really appreciate Union in her acting and will love and relate to some of the scenes in Breaking In.