Hereditary will Give You and Your Family Chills!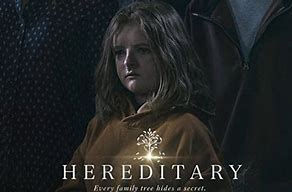 Yet another horror movie is coming out on June 8, 2018. This movie is called Hereditary, and it is about a family who just recently had the grandmother of the family pass away. After she dies, the family finds out scary and odd things about their ancestry. This movie, similar to A Quiet Place that just recently came out on April 6, 2018, got a hundred percent on Rotten Tomatoes. The difference between these two movies, however, is that one is extremely quiet and the other is extremely loud. The movie is also pretty long at two hours and seven minutes when most are at the hour and thirty minute mark.
Hereditary is rated R and is said to be the scariest movie of the year. The movie stars Toni Collette, Alex Wolff, Milly Shapiro, and Ann Dowd. It is directed by and written by Ari Aster, who is having his feature debut. The producers of the movie, have started an etsy account that sells really weird and extremely creepy objects that were mad by the character played by Milly Shapiro, the youngest actress who is the star of the show. The etsy shop created is called "Charlies creations by CraftsbyCharlieG. It sells 18 dolls on the website that include "The Biter", "Screaming Crawler", "The Ballerina", and many more. The etsy account was made to promote the movie and have talk amongst people about the movie to get attention.
Some critics had amazing feedback on Hereditary. David Rooney of The Hollywood Reporter said "Hereditary takes the core haunting element of a spirit with a malevolent agenda and runs with it in a seemingly endless series of unexpected directions." Owen Gleiberman from Variety said that "Ari Aster directs slowly, meditatively, purging the film of any of the usual horror-video razzmatazz. Instead, he creates scary coherent spaces for the audience to sink into."
The new movie is going to be a new horror movie classic that all will love for many years to come.