Best Movies and Shows for the Halloween Season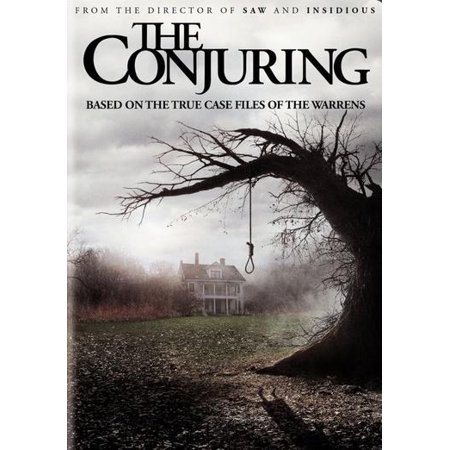 Hang on for a minute...we're trying to find some more stories you might like.
October is here and Halloween is approaching,  which means it's time to start binge watching the scariest movies and shows available on Netflix. No matter what type of horror you prefer (psychological, science fiction, haunting, slashers, etc), these movies will get you into the Halloween spirit.
The Conjuring (2013)
This movie is about the true story of Ed and Lorraine Warren, two paranormal investigators, who are asked to help a family that has started to experience encounters with an evil spirit. The dark presence haunts and terrorizes the family in their isolated house. The manifestation starts off mild, but quickly escalates and becomes horrifying and dangerous. If you're looking for a suspenseful, haunting, creepy movie, then this one's for you!
8/10
Stranger Things
This series takes place in a small town in Indiana in 1983. When 12 year old Will Byers mysteriously goes missing, the investigation to find him unravels another dimension with terrifying supernatural creatures. Simultaneously, other mysteries are discovered, involving secret government experiments and a girl with telekinetic abilities. This series is a perfect blend of drama, science fiction, and supernatural horror that will instantly get anyone hooked.
10/10
Hush (2016)
A deaf writer who lives isolated in the woods must fight and struggle for survival when a killer with a mask appears outside of her house. The main character being deaf is a creative twist on the classic home invasion type of movie. The movie is tense, violent, frightening, & will have you on the edge of your seat!
9/10
Gerald's Game
This psychological horror film starts with Jessie and Gerald, a married couple who travel to a secluded lake house. Attempting to spice up their relationship, a dangerous sexual game goes wrong. Jessie is left handcuffed to their bed after Gerald dies during this game. Alone and scared, Jessie experiences hallucinations and the movie delves into her tragic backstory. This film is unnerving, gory, dark, and twisted and keeps the audience engaged, while also unsettled the entire time.
10/10
American Horror Story
This thrilling television series has 8 seasons, each containing a different story, plot, and characters. The main focus of the seasons differ from a haunted house, a mental institution, a coven of witches, supernatural hotels, and more. While each season is different, they are all equally as gory, dark, disturbing, and perfect for the Halloween season.
8/10