Green Day Albums Ranked
Punk rock legends from worst to best.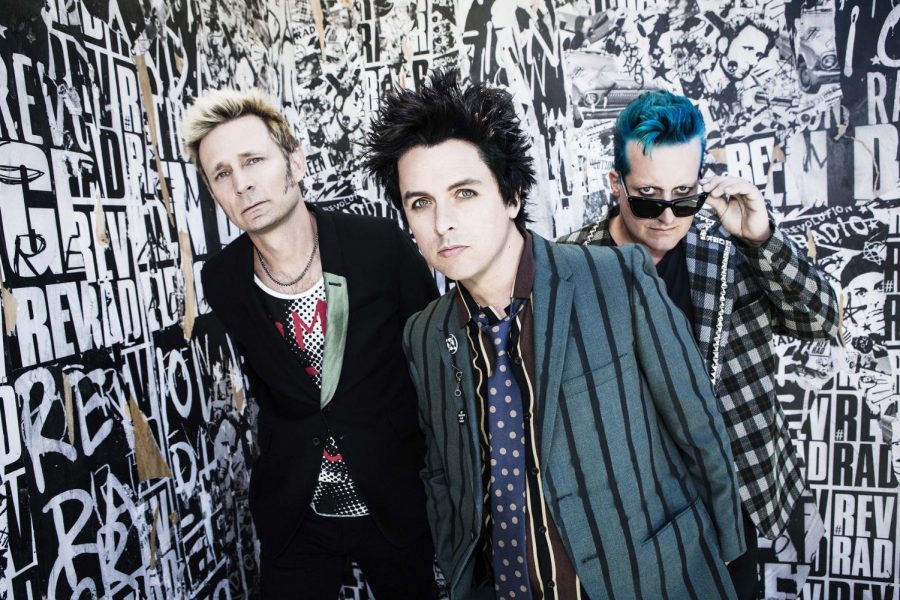 Green Day is one of the most popular bands of the last 25 years. They have put out hit after hit. They have put out great records that will stick with them forever and have made an impact on music forever. But even the greats put out a bad album every now and then. There really is no bad Green Day album, but some are just flat out better than others. And here is our ranking of all 12 of Green Day's studio albums.
Dos: Starting this list off we have what in what some people's opinion, including myself, to be the worst Green Day album.

Dos

was the second of a three album trilogy with release dates spanning from September 2012 to January 2013. Many people say that

Uno

is considered to be the worst, but there were some great tunes on that record that aren't appreciated enough. There were just not a lot of tracks that stuck out on

Dos

. There were songs like "Stop When the Red Lights Flash" and the best song on the track "Stray Heart" with it's awesome bass riff. Another great song "Amy" was a tribute song to the late Amy Winehouse. Though

Dos

wasn't completely horrible, it sits at the bottom of the totem pole when  it comes to Green Day.
Tre: Like

Dos

, Tre was the third and final record in the trilogy series. With the same concept as Uno (we will get to that later),

Tre

has more tracks that stand out than

Dos

. The song "Dirty Rotten Bastards" is the perfect song that is instrumentally progressive and is the perfect song for riding your skateboard or longboard with your friends on a Friday night. Some other tracks include "99 Revolutions", which I liked at first, but the more I listened to it the more repetitive it became. And who could forget "Missing You" and "Sex Drugs and Violence".

Tre

wasn't much of an upgrade from

Dos

, but it did have some better songs which gives it that extra boost on this list.
Uno: You probably expected this but number 10 on this list is the first album from the trilogy

Uno

. As stated previously,

Tre

follows the same pattern

Uno

does, and that's what makes

Uno

better than

Tre

. It is also because it just has some overall great straight up punk rock tunes. Songs like "Kill the DJ" and "Nuclear Family" have a funky style, which some fans dislike. "Sweet 16" is probably the most underrated track on this record while the lead single "Oh Love" is just like "99 Revolutions" in the way that it gets more and more annoying as you listen to it (by all means nothing Green Day is annoying, by annoying I mean repetitive). The song that really pulled me into this record was "Let Yourself Go" which is a song about just letting go, having fun and having a great time jamming out to this awesome track. Overall

Uno

was the best of the trilogy, but nowhere near the top of this list.
39/Smooth:

39 Smooth

was Green Day's first record while signed to a major record label. They signed with "Lookout! Records" in 1989. This record had great tracks, but lacks overall quality. It's hard to rank something with not so great quality so high on a list with some very elite albums. The track "At the Library" is an awesome opening track and is followed up with "Don't Leave Me". This album sounded like a whole demo record, which is great, but Green Day has other records that have the same punk rock concept, except had a better production quality.
21st Century Breakdown:

21st Century Breakdown

was released in 2009, after their comeback record

American Idiot

in 2004. This record tells the love story of Christian and Gloria. They are set as metaphors for different types of people and their story is told throughout the music. Their ups and downs are very descriptive in a lyrical manner, but the main problem with this record is that there is just an abundance of songs. Some of them seem like they were just crammed in there. The song "Know Your Enemy" is what Billie Joe Armstrong, the lead guitarist and lead vocalist of Green Day, to be a rally song and not to believe all the "bs" you see on TV. A fan favorite track on this record "21 Guns" represents the constant downfall of Christian's life. My personal favorite track "East Jesus Nowhere" just has such a catchy guitar riff, and is even better played live on Saturday Night Live with comedian Will Ferrell.

21st Century Breakdown

is a great middle of the road entry to this list, but there are still great records on this list yet to come.
Kerplunk:

Kerplunk

is the better quality version of

39/Smooth

. This album was the last Green Day record before they hit it big in 1994.

Kerplunk

was released in 1992. It had your typical punk rock flow, with some very bass heavy songs, which really let bassist Mike Dirnt shine on this record. The first track "2,000 Light years Away" was the first song Billie Joe wrote about his girlfriend, who lived far away from where he was from in the East Bay of Oakland, California. This record also included the original recording of their hit "Welcome to Paradise", which tells the story of someone who has just moved out of their parent's house and how they are slowly going crazy. Other songs like "80" and "Christie Road" really make this record great.

Kerplunk

is an awesome middle of the road record for the punk legends.
Insomniac: This album was probably the hardest to rank, but I personally have no problem with this record. You get more of a metal vibe with this record though, with the more violent topics like in the song "Geek Stink Breath" which describes the use of meth with the lyrics "and it's rotting out my teeth". This also includes one of their most famous songs "Brain Stew", which seems to be played all over the place. This album also shows Green Day's ability to merge two songs together to make them sound like they are one piece and it's executed in a great way with this record. You will have a great time listening to this record from start to finish, but there are better records on this list, and this is the start of the better Green Day albums.
Warning: Though

Warning

was Green Day's least successful commercial, record I still believe it was a great album. The singles for this record aren't the greatest, those being "Warning" and "Minority", there were songs that could've been better single releases. Songs like "Macy's Day Parade", "Fashion Victim" and "Waiting" really make this album special. I remember listening to this album for the first time in its entirety and really wasn't expecting much, but I really got into the tracks and overall had a great time listening to this album.
Revolution Radio: This is Green Day's most recent studio album and was the best one since the early 2000's. This record opens up with "Somewhere Now" and is an okay track but it really hooks you in when you get to "Bang Bang", which is telling the story of a mass shooter from their perspective. It follows up with the title track to this record "Revolution Radio" and with its catchy guitar riff and drummer Tre Cool just pounding away on the drums. The song "Bouncing Off the Walls" is a great party anthem and reminds me a lot of the song "Chasing a Ghost" by Billie Joe Armstrong's side project, The Longshot. "Too Dumb To Die" is probably the most underrated track on this record and the single "Still Breathing" honestly doesn't sound like it is a Green Day song, but they made it work. This ends with "Ordinary World" which is another Billie Joe acoustic song that tries to be "Good Riddance" but fails to do so. This is a great record for Green Day. It's not a concept record, but it's a straight up punk rock album which could bring back nostalgia for many fans.
Nimrod: I would like to start off by saying that this album is very under appreciated. There were many tracks on this record that have gone under the radar, and not noticed by many people. The opening track "Nice Guys Finish Last" is your typical fast paced punk rock track. One of Green Day's biggest hits "Hitchin a Ride" is the second song on this track and it is a classic. A fan favorite track "Redundant" is one of Green Day's better love songs. The message being how the first time you say "I love you" is the most special , but then it becomes redundant. The song that everyone thinks is the closer to this album is the acoustic masterpiece "Good Riddance (Time of Your Life)" which is basically played at every graduation and is the last song played at a senior prom all over the world. Fans often think the album ends there. But we are given the track "Prosthetic Head" which is a term that Billie Joe created to describe someone that does literally everything possible to alter the way they look.

Nimrod

is the last album before Green Day's two classics on this list. And these next two albums could be put at the number one or two spot, depending on who you ask.
Dookie: Green Day's breakout record lands at number two on this list. At this point Billie Joe, Mike Dirnt, and Tre Cool were just making straight up punk tracks with meanings behind them. Released in 1994, this record has some of Green Day's greatest hits including "Basket Case", "When I Come Around", "She", "Longview", and the newest version of their hit from

Kerplunk




"Welcome to Paradise". This is the record that made Green Day blow up onto the mainstream. This also made fans hate them. Green Day started off as an underground act performing at the Gilman Street music venue in St. Berkeley, California. People who saw them here often say that Green Day sold out. This venue was strictly for acts without a deal with a major record label. This made many fans believe that Green Day "sold out". Regardless of whether they sold out or not, this record is still today considered to be one of if not the greatest punk album of all time.
1. American Idiot: After the lack of commercial success with their 2000 album Warning, Green Day needed a major success to remain relevant. On September 20, 2004, the album American Idiot was released. This album was the record Green Day needed to make a comeback to the mainstream. This album is a rock opera that tells the story of Jesus of Suburbia, a troubled youngster who questions who he is and runs away from home. Billie Joe says that this isn't a political record, but it does have some political songs like the title track and opening track "American Idiot" and "Holiday". All these songs tie into each other. The track give me novacaine has what is probably one of the most significant meanings. No matter what pain there is in life, everyone has their own way of making themselves numb to it. Other songs like "Boulevard of Broken Dreams" and "Wake Me Up When September Ends" are also big Green Day hits. If it weren't for this record, Green Day would be nowhere nearly as popular as they are now. They would have fallen after the release of Warning.