James Hetfield Enters Rehab, Substance Abuse and Metal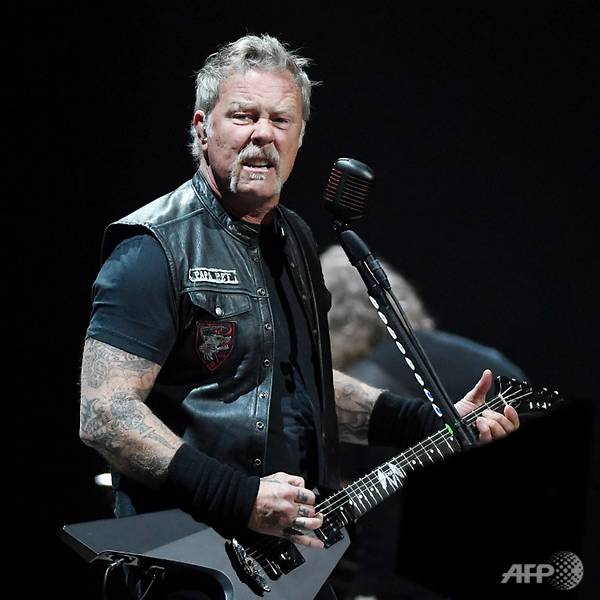 A shocking story erupted in the metal world earlier this month. Metallica was scheduled to go on tour in Europe when the news broke that lead vocalist and guitarist James Hetfield would be entering a rehab program for substance abuse. Metallica has a history with substance and alcohol abuse. Former guitarist Dave Mustaine and Megadeth frontman was fired from Metallica for his alcohol addiction, drug abuse and disputes with Hetfield. Hetfield has also been open about his drug addictions since the 2004 documentary Some Kind of Monster. There has been an outpouring of support to the Metallica family and Hetfield. Metallica drummer Lars Ulrich said on an instagram post, "Thinking about my brother……sending love." Metallica's tour in Europe alongside Slipknot has been postponed until further notice. 
This big news brings up a recurring theme in the music world. Drugs and alcohol addiction have always been a way for rockstars and musicians to cope and deal with the constant pressure of the job. Many great, talented musicians have fallen victim to these substances and often times, it is fatal. You could probably think of many musicians who have had problems with drugs and alcohol. Some tragic cases being the likes of Jimi Hendrix, Kurt Cobain (yes, Cobain committed suicide but he was high on heroin at the time of his death), Layne Staley, and Tom Petty. These are just some of the big name musicians who have died from drug overdoses. Most of the time, abuse of drugs and alcohol  are derived from depression. These fatal tragedies have made the music community struck with grief countless times, yet one question still remains unanswered. What are people doing to prevent this from happening? 
The number one thing to do when on the road all the time like most rock stars are is to look at the positive side of all things. Surround yourself with people that are going to lift your spirits up and push you in the right direction. Many rock stars have proved over the years that they could overcome addiction and substance abuse. One of the best cases of overcoming addiction is Slipknot. Most fans know their second studio album Iowa to be their heaviest and one of their best albums of the six they released. Some of their biggest fans know that this was the darkest time for the band. Most of the members of the band were dealing with substance abuse problems. They would go to the studio, record, and then go home and either drink or take whatever substances they were taking at the time. Lead vocalist Corey Taylor notes that this was the "darkest time" for the band. They split up and over time, and they would eventually overcome their addictions. Corey Taylor is still sober to this day. The only one who would lose their battle with addiction was bassist Paul Gray, who overdosed in May 2010. This brought the band  closer together than ever. Slipknot has become a more public family since, and has encouraged people to reach out to others during tough times. 
Here at the Charles Street Times, we wish James Hetfield a speedy recovery. He will be back and touring better than ever, doing what he does best by entertaining others.