What Do Sports Fans Do With No Sports On?
With no sports on TV, what is there to do? Sports Editor Anthony Colavito breaks down some things sports fans could do while professional and college sports are on pause.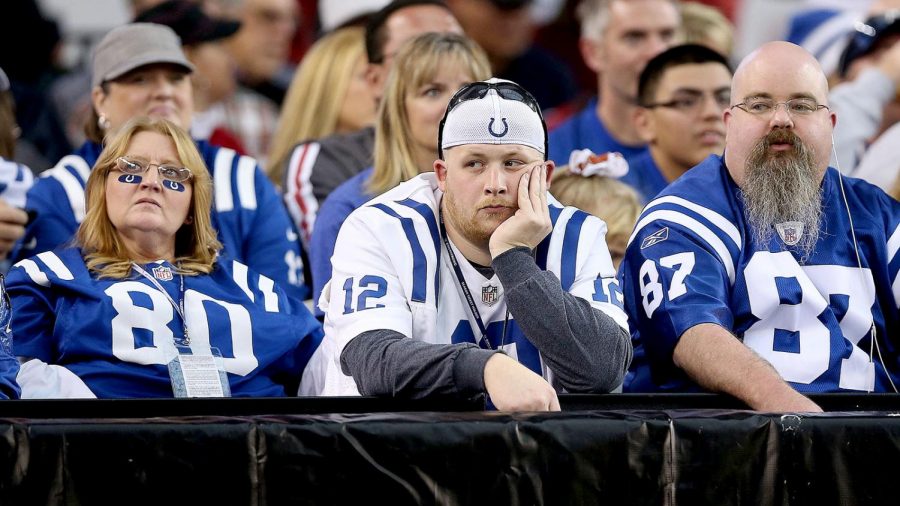 The world is in a very unprecedented time at the moment. People are being forced to quarantine themselves in their homes to prevent more cases of COVID-19 from spreading across the country and the world. So people have been sitting home with nothing to do. If you're a sports fan, you would think to just watch whatever sports games are on TV and follow along with that. But the problem is, all sports have been brought to a pause because of the coronavirus outbreak. Many fans are panicking because there are no sports to watch at all. There are in fact sports to watch and they just don't know it.
The first thing you could do is go back in time. Go back and learn the history of whatever sport you are interested in. The NBA Network is constantly playing "Hardwood Classics" like the 2001 NBA Finals where you could watch players like Kobe Bryant and Allen Iverson. The NFL Network has been playing some of the best games of the year. They recently aired Super Bowl LIV between the San Francisco 49ers and Kansas City Chiefs. Going back and watching old games is something all sports fans should do so they can appreciate the game even more, but now is the perfect time to do it.
There are also plenty of sports themed shows out there. One of the most popular is All American on Netflix. It tells the story of a high school football player named Spencer James and tells his backstory of his family and origins. When asked about the show, junior Josh Rizzo said, "I love the action of football from All American since I'm a huge NFL fan and Spencer James is literally an NFL star." Senior Rachel Penta also said, "I like the background life of each character and how it shows how they've progressed.". That is high praise from two people who have watched both seasons of the show. There are also plenty of sports documentaries on Netflix as well. Some of these include The Carter Effect, Westside vs the World, and Ice Guardians. Sports documentaries aren't only limited to Netflix, but there are plenty of ESPN 30 For 30's on demand. Going back to Netflix, other critically acclaimed sports series were The People vs. O.J. Simpson, and Killer Inside: The Mind of Aaron Hernandez. These two documentaries are perfect for you if you like sports and crime shows. 
As a sports fan, you don't always need to watch sports. You sometimes just have to listen. There are plenty of sports podcasts out there and most importantly, most are free to listen to. You could literally type in "sports" or whatever sport you are interested in into your search engine and thousands of podcasts will come up. Beware that some podcasts are a bit biased based upon the region they are in. Nevertheless, podcasts are a great way to listen to people talk about sports and hear out some other people's opinions on relevant topics in the sports world.
If you are interested in any of the options above and think, "What Now?" Do you just absolutely need live sports and feel as if you can't survive without them? Well, all we have at this point is WWE. Yes, WWE Monday Night Raw, WWE NXT, and WWE Friday Night Smackdown are the only live sports we have right now. Some people think that professional wrestling isn't a sport, but it takes great athleticism to perform some of the moves that pro wrestlers do. Sure the live action isn't performed in front of an audience, but the action and excitement is still there. While pro wrestling is scripted it is still very entertaining to watch and the only live sports we have. Plus, the WWE Network is now offering all of it's on demand pay per views for free. That means you could go back and watch some of the best matches in WWE history, like John Cena vs CM Punk at Money in the Bank 2011, or The Undertaker vs Shawn Michaels at Wrestlemania 25. 
With the negatives being quite obvious, there is still hope for sports fans in these trying times. But if you have a positive outlook and follow any of the suggestions above, you will be just fine. As long as you stay indoors as much as possible and social distance yourself from other people, we will all make it through this tough time together and before we know it, sports will be back and running smoothly.  
About the Writer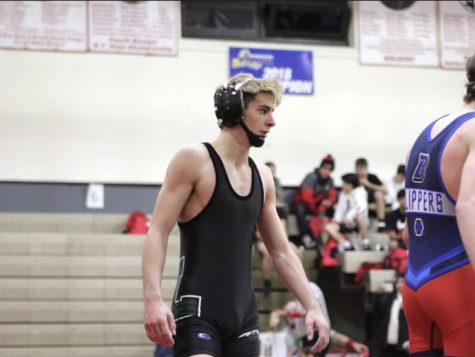 Anthony Colavito, Editor in Chief
Anthony Colavito is a senior at Lindenhurst High School. This is his third year writing for the Charles Street Times. Colavito wrestles for  the Lindenhurst...