Why 2021 Will Be One of the Most Influential Years For Music Ever
In the Hip-Hop world, the last few years have been extremely crucial to the genre and to music in general. There have been many genre-bending projects such as "IGOR" by Tyler, the Creator and "To Pimp A Butterfly" by Kendrick Lamar, just to name a couple. These projects have had a major influence on what hip-hop and rap can be today in 2020, even though they are, deemed by most, "classics" that just dropped a few years ago. However, most people that are involved in the hip-hop world are looking forward to 2021 as a year that could possibly be seen by most as the best year for music in recent memory.
To start, in January, the biggest artist in any genre of music, Drake, is slated to drop his most recent album, "Certified Lover Boy" after releasing a mixtape of throwaway songs, which recently went platinum, called "Dark Lane Demo Tapes". Drake has been teasing this album since the release of his 2018 project, "Scorpion" which was subject to music criticism from critics and fans alike. Most of his fans are playing up "CLB" to be in the better half of Drake's discography. Veering from Drake, widely regarded as the best rapper of all time, Kendrick Lamar, is scheduled to drop an album "Like soon soon." according to his label, TDE, in a tweet. The name of Lamar's album hasn't yet been released to the public, however, there have been leaked photos of Lamar shooting music videos on the west coast. Kendrick's last project, titled "DAMN." was widely appraised by the public and has been given ratings of 9/10s or 10s. This sets up Lamar's next album to be an instant classic, and he is so good that anything less than an "instant classic" will be viewed as disappointing.
The third head of the trio, J Cole, is also slated to release in 2021. After his last album which he released in April of 2018 called "KOD", it received mixed reviews. For a year after this, Cole primarily worked as a feature artist and helped create some of the most classic songs of the last decade in just a year. Cole deemed this time period in his career as "The Off-Season", and is naming his next album "The Fall Off", which is scheduled to release in early 2021 after releasing two singles in July. He teased that this album could quite possibly be his last on multiple interviews and in some tweets. However, nothing is set in stone. On the other side, an underrated artist called ScHoolboy Q has also hinted at dropping new music in January. The fellow TDE member often works closely with Kendrick Lamar on music, so odds are that the public will get a ScHoolboy Q album before a new Kendrick Lamar album. Q last dropped music in 2019 with an album by the name of "CrasH Talk" which also received many WIDELY mixed reviews. The name of this project has not yet been revealed, however, people expect it to be good.
Young Florida rapper Denzel Curry is also expected to drop in the near future. He revealed the tentative title of his newest album which he said would be called "Melt My Eyes," but recently, in a tweet, he said he was thinking about changing the name. His last project, released in 2019, was called "Zuu" and detailed his early life in Florida. Before that, he dropped an album in 2018 called "TA1300", which talks about his depression and early childhood abuse from his family and other figures. From young to old, we jump to controversial public figure and legendary Chicago rapper Kanye West, who teased a new project called "DONDA", named after his mother. Fans speculate that this will be a sequel to his most recent album and first Gospel album called "Jesus Is King" which was released in 2019 after the name and concept was changed from a scrapped album called "Yandhi". "JIK" was an album that most people dismissed after a first listen and is still not regarded as a 'good album' to most.
Houston rapper, Travis Scott is scheduled to release his newest album called "Utopia" in early 2021. Scott last dropped a solo project in 2018 with "ASTROWORLD" and his label released a project called "JACKBOYS" in 2019. The vast majority of his fans are extremely excited for this new release, as Scott has revamped the subgenre, "trap" in recent years. New York rapper A$AP Rocky and his very close friend, and creator of "IGOR", Tyler, the Creator are also slated to drop at some point in 2021. Rocky's newest project will be named "ALL $MILE$", and Tyler's album has not yet been named. R&B artists, The Weeknd and Frank Ocean have also teased dropping in early 2021. The Weeknd released his album called "After Hours" in March of 2020 and Frank Ocean last released new music in 2016. Fans speculate that Ocean's newest album may be delayed due to the death of his brother; however, The Weeknd teased on Twitter that a new project may be released in early 2021.
Overall, 2021 looks pretty darn good for rap, and music in general because of these many heavyweight releases.
About the Writer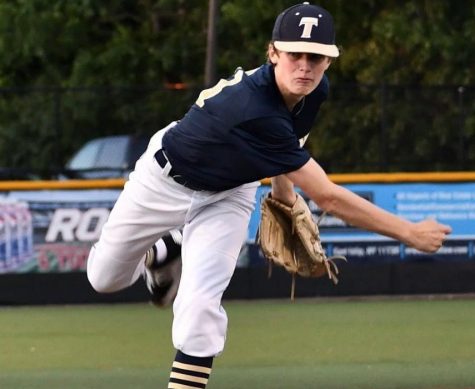 Tyler Cooney, Staff Writer
Tyler Cooney is a senior at Lindenhurst High School, but is his first year writing for the Charles Street Times. Tyler pitches for the varsity baseball...