Top Ten Video Games of 2020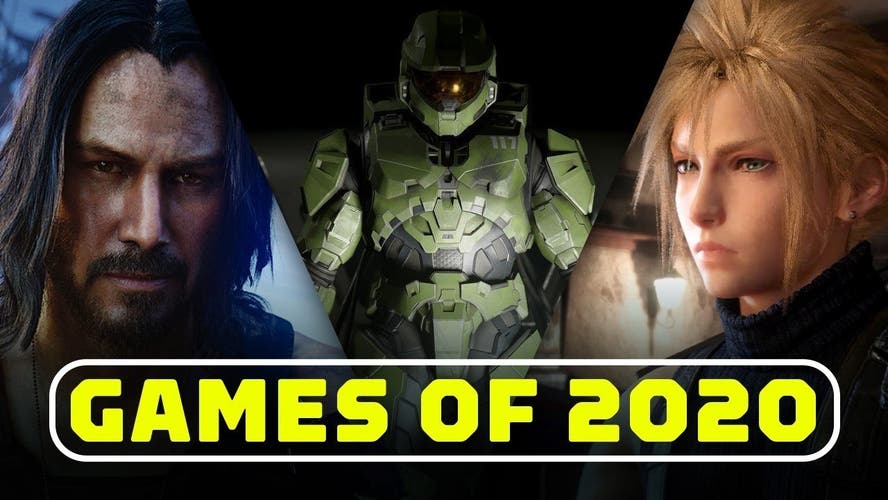 2020 has been a very stressful and eventful year. Luckily, many great video games came out that were able to help people relax and take a break. I comprised a list of some of the best games to come out in this year.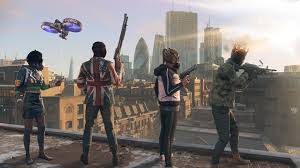 10. Watch Dogs Legion 
Watch Dogs Legion is an open world action adventure game that takes place in London in the near-future. You can choose a variety of characters and play as them in a hacking organization that attempts to fight against an oppressive and surveillance government. The game takes place in the third person point of view and you can use parkour, weapons, vehicles, and other things to complete your missions. One of the big highlights of the game is that it has an open world, meaning that you are't pushed to do any tasks and you have the freedom to explore and do things at your own pace. Watch Dogs Legion is a fun experience for both fans of the series and new players.
9. Assassin's Creed Valhalla 
Assassin's Creed Valhalla is the latest installment of the Assassin's Creed series. Instead of taking the more linear gameplay from earlier in the series this game is open world like the more recent ones. The game is based off of real historical events in the year 873 AD and adds a fictional story to it. You can explore Great Britain as a viking during the viking invasion. Throughout the game, you can collect materials and recruit people to help improve your viking settlement. Unlike other Assassins Creed games, this one focuses a lot less on stealth and a lot more on combat and adventure. This game has a lot of content; an average player spends about 60 hours on the main story and even more on the side quests. Assassin's Creed Valhalla is a game that lets you have fun by playing anyway you would like.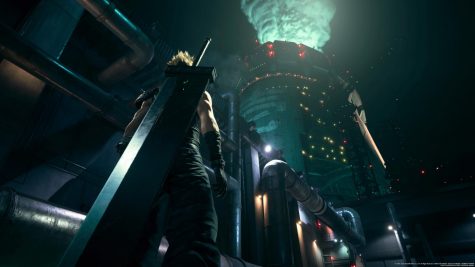 8. Final Fantasy VII Remake
The long awaited remake of the 1997 game Final Fantasy VII came out this year. The remake has the combat style changed from turn-based to more action packed. The combat system resembles more modern games and feels very fresh when playing it. The story of the game is the same besides a few big changes.  The action RPG takes you to a dystopian city called Midgar. You play a mercenary named Cloud as he takes down the evil company he used to work for. The story is one of the big highlights of the game; it is complex and there are a lot of well-developed characters. The Final Fantasy VII is a fun game for all but a might more on the hardcore side.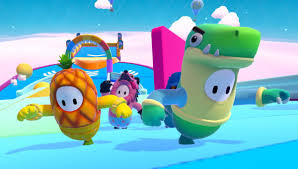 7. Fall Guys: Ultimate Knockout
Fall Guys: Ultimate Knockout, more commonly known as just Fall Guys, is a battle-royale game that came out around the end of summer this year. In comparison to other Battle Royale games, it has more of a unique game style. In the game, you must be the final one out of 60 other players to survive a series of challenges. There are over 20 challenges and they vary from obstacle courses to fun minigames. The game Fall Guys gives a more family friendly name to the battle-royale genre; it has a very cute and kid-friendly aesthetic. The game was able to kick off very fast after a good advertising campaign and many streamers played it. The game still remains in peak popularity and that shows no sign of changing.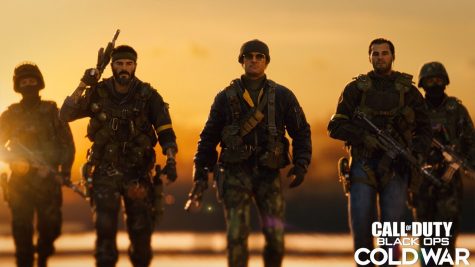 6. Call of Duty Black Ops: Cold War
The most recent Call of Duty game, Black Ops: Cold War is similar to the other games but offers some fun new experiences. The campaign (story mode) is based on real events during the Cold War and is able to portray them really well. There is phenomenal voice acting, unique missions, and the story portrays the time period well. Call of Duty is most known for its multiplayer experiences. Cold War allows you to play Zombies, standard online modes, and Warzone (the Call of Duty battle-royale mode). In addition, the game added new online maps and weapons that help represent the Cold War era. Call of Duty Black Ops: Cold War brings a standard COD experience but it is more unique than the games have been in years.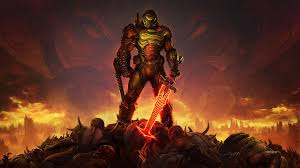 5. Doom Eternal
Doom Eternal was the sequel to Doom that came out in 2016. Doom Eternal has the same action packed and gore filled fun as the one before it. Doom Eternal elaborated on the story and made the game more complex. There are new enemies, weapons, abilities, and areas to explore. Possibly the funnest part of Doom games is the demigod-like power that the Doom Slayer has. The player feels absolutely unbeatable but the game still continues to be a challenge. Instead of just having the main story, Doom Eternal also added a new online mode. The online mode has one person play as the Doom Slayer who is paired up against two other players that are demons. It plays out like a standard deathmatch but each group has its own perks and abilities. Doom Eternal can be a really fun game but is a bit over the top in violence for some.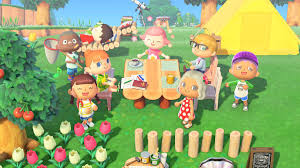 4. Animal Crossing: New Horizons
Being the first major console Animal Crossing game to come out in years, a lot of people were very excited for the game to come out. It lived up to these expectations and was even better than some people thought. Animal Crossing: New Horizons takes place on an abandoned island where you are in debt. You borrow money from someone named Tom Nook and your goal is to build a customizable village but also pay off your debt. The village you build can have unique characters in it and it can continue to be upgraded. Like the other Animal Crossing games, New Horizons takes place in real time. This means your town continues to grow in real time and you can only do certain tasks once a day. The game gives you many things to do; you can build up your house, go fishing, chop wood, dig fossils, collect items, talk with the villagers, and so much more. All this ties together with a fun-loving graphics style and beautiful scenery.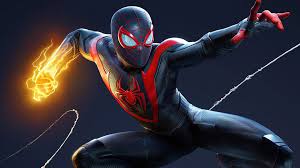 3. Spider-Man: Miles Morales
Spider-Man: Miles Morales is a Playstation exclusive spin-off to the game Spider-Man on the Playstation 4. The game takes place in a time when Peter Parker temporarily leaves New York and high schooler Miles Morales must help defend it and learn how to be a hero. Spider-Man: Miles Morales has a unique story that revolves around the Marvel universe (specifically Spider-Man) and helps you feel immersed into the game. The game takes place in NYC and is accurate to it in a map like way. You can soar from building to building as you look at the scenery of the city during the holidays. The game's combat is fast paced and doesn't get boring easily.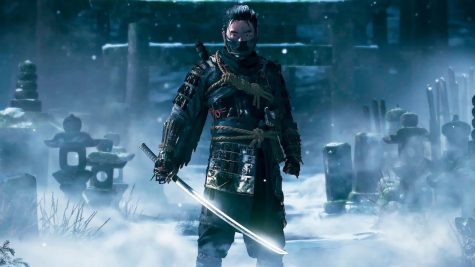 2. Ghost of Tsushima
The Ghost of Tsushima is an open world action adventure game that takes place in 13th century Japan. You play as Jin, a Samurai who fights with honor and questions the moral limit he will take to take down his brutal enemies. The story of the game embodies the time period really well and is very in depth. The characters are well developed and really contribute to how great the story is. The combat in the game is very realistic and is based off of Samurai combat styles. As you play through the game, you learn Samurai stances that help you in certain situations and handle enemies with specific skill sets.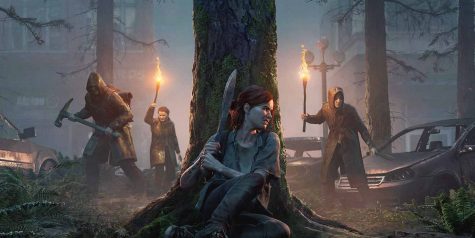 1. The Last of Us Part II
The Last of Us Part II was the long awaited sequel to the game The Last of Us that came out in 2013. The Last of Us Part II is a very story driven game that has pretty standard combat. The story is full voice acted and has great-looking cutscenes. The story takes you through the very unique dynamic between two characters Ellie and Abby while there are also many other moving parts going on in the story. Although some people disliked the ending, the story was very complex and felt like a real story. The characters were relatable at times and some of their actions could be seen as a direct result of immediate emotions. The game had a wonderful soundtrack created by Gustavo Santaolalla that felt like a really important piece of the game. The game ended up winning the game of the year and also won awards for best action/adventure, innovation in accessibility, best game direction, best narrative, best audio design, and best performance. 
About the Writer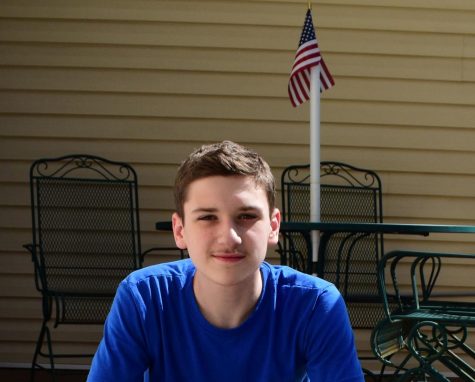 Tyler Faber, Staff Writer
Tyler Faber is a freshman in Lindenhurst High School and it is his first year writing for the Charles Street Times. He is enthusiastic about writing and...