Is the New iPhone 14 Worth Its Price?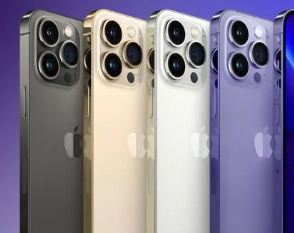 On Friday, September 16, 2022, the brand new iPhone 14 was released at the price of $799. While many people decide to blindly purchase the newest iPhone, it is extremely important to note how it compares to the iPhones released previously. The reason for this is because it allows you to figure out if any of the new features are significant to you, so if they aren't, you don't waste your money!
A prevalent complaint by iPhone owners is that they believe their device does not have enough storage space. This is an extremely important factor that is worth considering, especially if you share this opinion. Without paying for extra storage, the iPhone 14 starts at 128 gigabytes. The iPhone 13, released prior to the iPhone 14, also started at 128 gigabytes. For both phones, by paying extra you could get your storage up to 256 or 512 gigabytes. This clearly show minimal change in this area.
In recent years, Apple has been consistently enhancing the battery life of their iPhones. Due to this, the newest iPhones are expected to follow this trend accordingly. Though, of course, iPhones can last an extremely long time during only audio playback, it is much more important to consider their battery life during video playback. According to Apple, the iPhone 13 can last up to nineteen hours and the iPhone 14 can last up to twenty hours during video playback. This change is minimal compared to previous advancements in this area, but it is still an improvement.
Besides these two huge factors, some other improvements include an increase in memory by two gigabytes, an upgrade to Bluetooth, advancements to all of the cameras on the iPhone, a small decrease in weight, and more. Overall, it seems as though there was a decent amount of small changes, but when it comes to the most significant factors, refinements are almost unnoticeable if there are any at all. Due to this, the newest iPhone does not seem to be worth its price, unless you have money to burn.