Out With the Old, in With the New Fashion!
Hang on for a minute...we're trying to find some more stories you might like.
2017 has been a year for fashion, however everyone knows that a new year means new trends. Some of the trends from 2017 my sick, but many of them we will have to say goodbye to. Everyone has been obsessed with the new styles all the celebrities are wearing. From Kylie Jenner to Beyonce, everyone has been obsessed with their styles because they want to be just like them. Read on for the best trends of 2017.
Off the Shoulder Shirts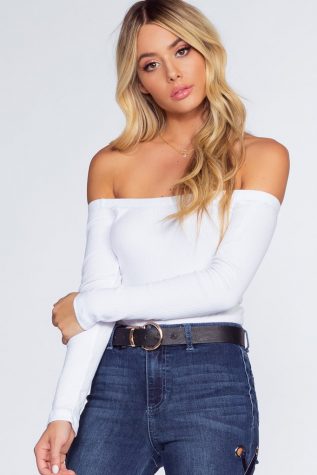 Whether it was fully off the shoulder like style Sandy wears in Grease which we all love, or semi-off-the-shoulder shirts like we saw in the 80s, everyone loves this trend. It's great for the spring and fall seasons because it keeps you warm, but still shows off a little skin. Although everyone loves this trend, it is sadly on its way out. If you were just now thinking about committing to this trend, it's probably not the best idea.
Sneakers with Anything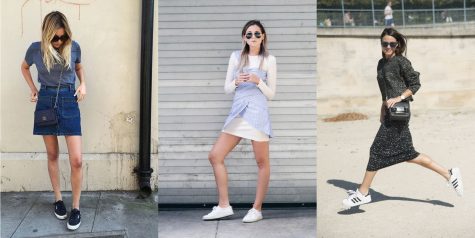 Sneakers have been something that people would typically wear just to workout, but not anymore! Brands such as Gucci, Steve Madden and Louis Vuitton have been releasing lines of sneakers. These sneakers are not meant for running or working out, but for the fashion trend. They have velvet on them, or fur or even platforms and wedges. Everyone is in love with this trend and still is, so these fashion sneakers will live into 2018.
Stripes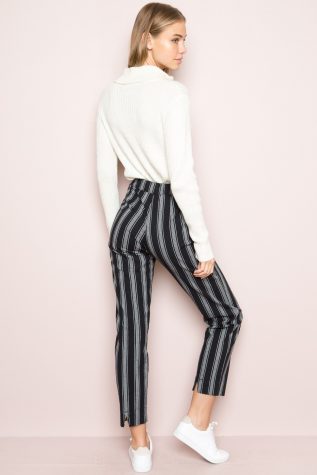 Stripes have proven to be a staple in everyone's wardrobe. "Stripes are the equivalent to what the white t-shirt used to be back in the day," said Roopal Patel, fashion director of Saks Fifth Avenue. Stripes we one everything this year, but mainly pants. Due to the fact that stripes have become so iconic, they are going to stick next year and hopefully the years following.
Palazzo (Flowy) Pants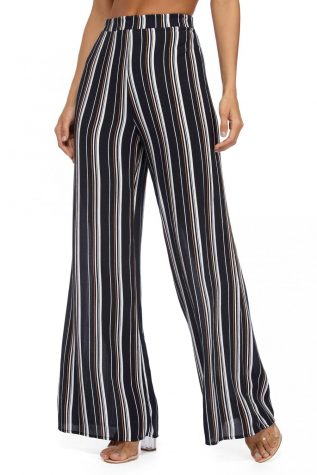 Here we see the stripes again, but not what we're here to talk about. The flowy pants were totally in in 2017. Almost every celeb has hopped on this trend and as a result, so has everyone else. Depending on where you live, these would be great for any season! We're about to see way more of these pants in the beginning of 2018, but were not so sure about the rest of the year. If you haven't bought a pair if these pants yet, go out and buy a pair! However, be cautious of how many of these amazing pants you buy!
Block Heels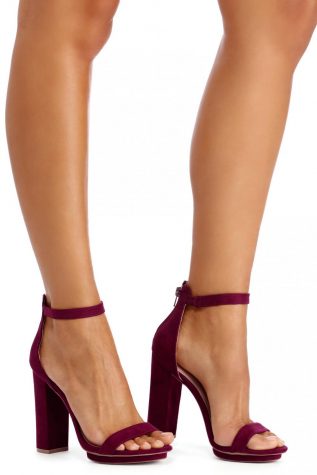 Anyone who was wearing heels in 2017 was definitely wearing a block heel. It's so practical for everyday wear for business women or just women who want to look classy. In pumps, it's way harder to walk because of how skinny the heel is and we know women running in the city don't have time for their heels to get stuck in subway grates! Due to the idea that these heels are so practical, they are continuing to be trendy in 2018. If you don't have a pair of these heels, go out and get some soon!
"Mom" Jeans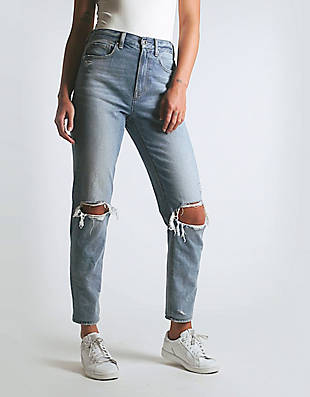 People that know nothing about fashion think mom jeans are gross, however those of us that are knowledgeable able the current fashion trends know how amazing a pair of mom jeans could be to have! They're insanely comfortable and look good with any t-shirt or a sweater. You look and feel so adorable in these jeans, especially if they have holes. These jeans will stay in style for 2018 and hopefully many more years!