Esteemed Chef and TV Host Anthony Bourdain Has Passed Away at Age of 61
Hang on for a minute...we're trying to find some more stories you might like.
Anthony Bourdain  was a world acclaimed celebrity chef and TV host of shows such as Parts Unknown and No Reservations, which often depicted Bourdain's travels around the world trying many foods and connecting with an array of diverse peoples in the places he encountered. Anthony Bourdain's quick witted style and intelligent commentary often provided people with a fresh take on various cuisines and cultures, which diverged from most of the other cooking shows of the time. On Friday June 8th, Anthony Bourdain was found unresponsive in his hotel room while in the middle of shooting his show Parts Unknown in France. The cause of death was determined to be suicide by way of hanging.
This news has come as a huge shock to both the restaurant and entertainment industry, as well as the many ordinary people whose lives were transformed by Bourdain. One unique characteristic of Bourdain's shows is that he would bring light to cuisines that were otherwise relatively unknown to the western world. By shedding light on these little known cultures, Bourdain's shows helped to bring about a level of understanding and unity which allowed people to become more open minded in their perspective of food and the world outside of how we know it.
New York City restaurant owner Jason Wang recently discussed the impact Anthony Bourdain had had on his personal life and business. His restaurant Xi'an Famous  Foods was originally very small and unassuming compared to many other Chinese restaurants in the city. This all took a huge turn when Anthony Bourdain featured his restaurant on an episode of his show No Reservations. As a result of this new exposure, Xi'an Famous Foods gained intense popularity in a matter of days, resulting in a huge influx of new customers, and a huge boom in business for this small restaurant. Xi'an Famous Foods has expanded to become a chain restaurant with around ten locations in New York City. Overall, Anthony Bourdain's life left a huge impact on many people, and his legacy will continue to influence the restaurant business and touch the lives of many people all over the world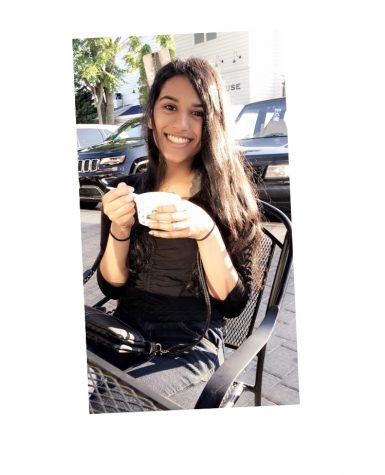 Jenna Johnson, Editor
Jenna Johnson is a junior at Lindenhurst High School. Through the CST, she hopes to document the various current events in our community and expand the...