2020 Fall Fashions Trends
Fashion history seems to be repeating itself, here in fall 2020. Take a peek at some popular styles to look forward to this season. 
Oversized Blazers
Oversized blazers have been in and out for the past decade. People love them because of how versatile they are, and how you can dress them up and down. Dress it up with a silk slip dress and a pair of strappy heels, dress it casual with your favorite pair of mom jeans and crop top, and dress down with a pair of sweatpants and a sweatshirt. You can dress however you'd like, and throw on an oversized blazer to give yourself a structured and put together look.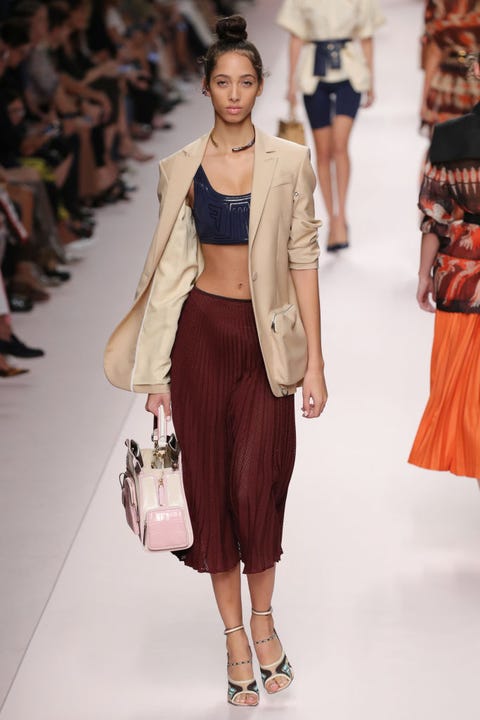 Statement Collars 
Collared shirts and layered collars have been greatly popularized over the past few months by fashion creators on the app TikTok. Designer labels such as Gucci and Bevza brought statement collars to the runway this season. Collars that hit the runway varied greatly in cut, color, and material. You can go for a relaxed and fashionable look by layering a collar under your favorite crewneck. 
Vests
Here come vests once again, making a comeback from the late 1990s and early 2000s. Popular among both men and women, a vest can give you a casual vintage look. Youtube and social media influencer Emma Chamberlain popularized the sweater vest among younger generations, wearing sweater vests that have bold and colorful patterns. 
Leather
Here comes leather again! Leather has been in the style circulation for decades, so the real question here is, how will leather be styled in the months to come? Luxury brands such as MiuMiu and Hermes brought leather to the runway this season, bringing attention to thick, black leather, and away from the bright colors popularized in the past few years. Fashion forecasters are also predicting head to toe leather to be in this season. Thick, tailored pieces, leather trench coats with leather boots, and matching, matte leather separates are now the new it. 
Corsets
Coming back from the Victorian era, corsets are making a huge splash in the fashion industry. Experiencing a resurgence, corsets have been seen on the runway from high end brands such as Chloe, and Alexander McQueen. The article of clothing is extremely versatile, and can be styled both up and down. Designer labels are taking advantage of the beautiful silhouette that corsets create. Corset boots are also coming back, being brought back into the fashion game by Anna Sui and Rihanna's Fenty label. 
About the Writer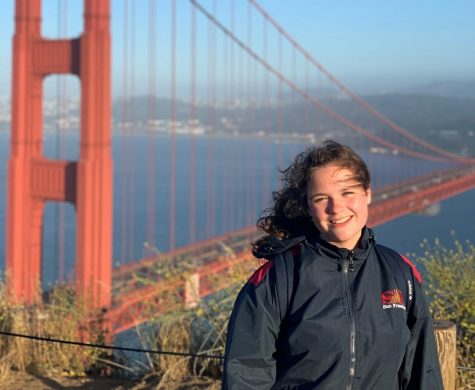 Michelle Kurianowicz, Staff Writer
Michelle is a junior at LHS and this is her first time writing for the Charles Street Times. Michelle is a member of the Lindenhurst Varsity Tennis Team...