Fashion Trends 2020
This fall, there are many outrageous fashion trends. Many interesting trends that are presenting themselves this year are: chunky boots with smaller, thinner dresses, pastel bucket hats, and even long stockings paired with skirts (which sometimes are ripped intentionally).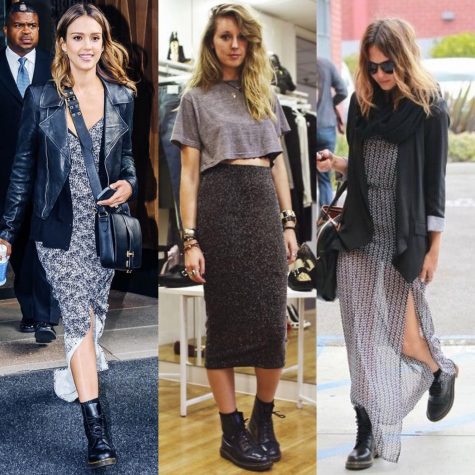 Denim is also another major trend this year, as depicted in the photos below. The company Pantone made the call from last year that 'classic' blue, or denim blue, would definitely be a color that's in for this year. The company even claimed that denim blue would be the color of the year! Normally most opt to wear denim with a dark-wash, but the looks put together by models on the runway at the Celine spring/summer show are marvelous and should make any lover of jeans want to start wearing more of the classic denim blue that is so in right now!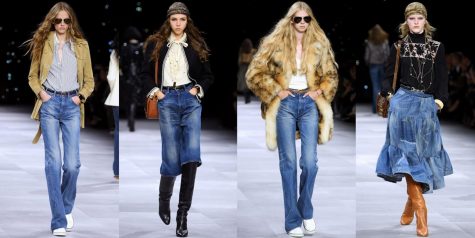 Along with the trends depicted above, many other fashion trends of this year include oversized Victorian sleeves on dresses or dainty tops, which take us back to the 18th century, or shoes worn over pants and maxi faux leather coats.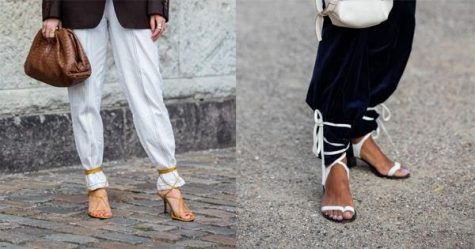 All of these trends depicted below, denim, dresses with boots, even heels over pants have gained popularity over the past year, and are definitely going to stay!