The Return of Movie Theaters on Long Island
After seven long months, movie theaters on Long Island can finally begin opening to the public after being shut down due to COVID-19 in March. On October 17, New York State Governor Andrew Cuomo announced that movie theaters on the island can reopen starting Friday, October 23. In June, New York State began the stages of reopening previously shut down businesses periodically through four phases. However movie theaters were excluded from these phases, along with other industries such as concert venues, gyms, catering halls and more. While those industries were excluded from the phases as well, movie theaters had to wait the longest period before being given permission to open to the public.
It's no secret that COVID-19 had a huge impact on the economy as a whole. Cinema was one of the many industries to suffer financially due to COVID-19. It has been estimated that in 2020, the country will see a 61% decrease in box office revenue compared to 2019. The president and chief executive of the National Association of Theatre Owners, John Fithian, believes that if movie theaters do not open soon, the industry will undergo irreparable damage.
To ensure that they do their part in preventing the spread of COVID-19, movie theaters must enforce safety guidelines that all movie-goers must follow. Theaters cannot exceed 25% capacity and can allow no more than 50 people per viewing screen. The area in which the theater is located must have an average positive COVID-19 testing rate of less than 2 percent in a 14-day period. Theaters must be properly ventilated and have sufficient air quality. Assigned seating must be implemented and enforced, and those that wish to catch a movie must social distance at all times and wear a mask when they are not seated. These are the basic guidelines that movie theaters and movie-goers must follow if they wish for the theaters to remain open.
Though Long Island residents should be excited about the reopening of movie theaters, it is important to understand that it will be difficult for theaters to book viewings of blockbuster movies. Many film companies have made it clear that they will wait until theaters within big markets such as Los Angeles and New York City reopen before they release blockbuster films, so the release date of many films were postponed to next year. It is also important to note that although theaters have the green light to open to the public, not all theaters will decide to do so.
If you're still not comfortable going to a movie theater amidst the pandemic, you could always turn to streaming services like Netflix or Hulu. If that isn't enough, there is a safer alternative to an actual movie theater in which you can still experience watching a movie on the big screen. During the pandemic, a sudden resurgence was fueled within a dying industry: the drive-in movie theater industry. At a drive-in theater, one can enjoy a film in the comfort of their own vehicle and distance themselves from others while still getting the whole "movie theater experience."
Though the circumstances may not be ideal, the reopening of movie theaters is a step in the right direction towards getting everything back to normal. You can do your part in getting everything back to normal by being patient and continuing to practice social distancing.
About the Writer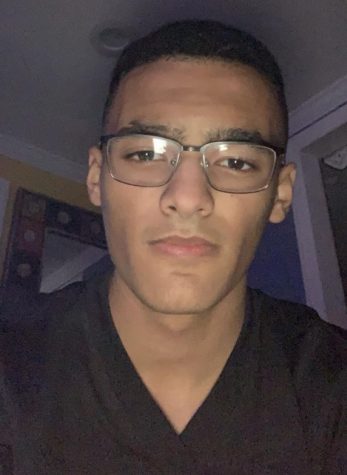 Dillon Monroe, Editor
Dillon Monroe is a 17 year old senior at Lindenhurst Senior High School entering his first year writing for the Charles Street Times. His favorite subject...