National Coming Out Day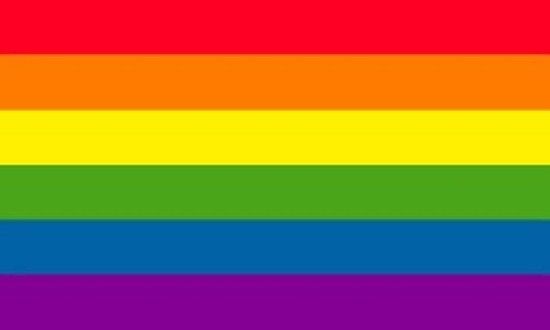 Grab your pride flags and get ready to come out (or support those who do) because October 11 is National Coming Out Day. In fact, it's the 29th anniversary of National Coming Out Day. Twenty-nine years ago, on October 11, 1987, half a million people participated in the March on Washington for Gay and Lesbian rights. This was a huge event in LGBTQ history and it sprouted the creation of many LGBT organizations such as LLEGÓ (National Latino/a Gay & Lesbian Organization) and LEAGUE (AT&T's LGBTQ employee group). This had become actually the second of such presentations on the nation's capital. Four months later, when the LGBT community wanted to establish a coming out day, they decided on the anniversary of this day.
Almost three decades later, this holiday is still celebrated throughout the country as people take advantage of the day to come out to their friends and family. Of course they can come out on any other day as well, but some find it comforting to come out on this specific day because it gives them courage knowing they're not alone. Allies are encouraged to show support for those who choose to come out and members of the LGBT community are encouraged to use this day to their benefit. Still, it's important to remember not to come out until you feel safe and ready to do so. It's great to be proud of who you are, however, nobody should be pressured into coming out if they are not comfortable doing so.
For more information about coming out and how to come out, visit https://www.hrc.org/resources/national-coming-out-day