Anthony's Blogs
The Centurion: Hamilton Notches 100th Grand Prix Victory in Slippery End 
By Anthony Vasseur
It was a tale of two Brits on Sunday as Mercedes' Lewis Hamilton would win his 100th grand prix victory, meanwhile it was heartbreak for Mclaren's Lando Norris who would dominate the race for the majority of it till the rain fell and he was stuck out on slick tires. 
It was evident from the start of Free Practice one as both Mercedes cars were top of the timesheets. With Valtteri Bottas running the quickest time of 1:34.427 and Lewis Hamilton in second with a 1:34.654. In practice two it would be a repeat of practice one as Bottas would lead Hamilton with a time of 1:33.593 to Hamilton's 1:33.637.  The third and final practice would end up being cancelled due to thunderstorms around the area.
Qualifying would start out with a big shock as Championship leader Max Verstappen of Red Bull Racing would not take part in the session due to engine penalties. He would have to start in the back of the grid for the race on Sunday. Joining him in the back would be Charles Leclerc who would be starting in 19th and right beside Verstappen in 20th. During qualifying, the rain would start to ease up near the end and drivers started making a dash to the pit lane for slick tires which would affect both Mercedes' as Lewis Hamilton would hit the wall coming into the pit lane entry and damaging his car but also holding up Bottas in the process. 
After they would get out on track, Bottas wouldn't have enough time to set a lap on slick tires while Hamilton would complain he couldn't get heat into the tires and spun to end his qualifying session. The winners of the would end up being the Mclaren of Lando Norris who would get his first career pole. Joining him on the front row would be the Ferrari of Carlos Sainz Jr and George Rusell would notch an incredible 3rd place for Williams.
As the five red lights went out, Sainz would get the jump and pull in front of Norris to take the lead, but then Lando would come right back and get him with a divebomb move going into turn 2. During that Hamilton would fall to 7th, but would slowly climb back up to the podium places before the pit stops. Then the rain came. It started with a light drizzle in the 2nd sector and some drivers immediately jumped on to intermediate tires. Hamilton and Norris stayed out on slicks for quite some time. It would be Hamilton pitting at the right time while Norris stayed out too late and would slide off track allowing Hamilton to pass after being 25 seconds down on him the lap before. Hamilton would go on to take the win by over 50 seconds with championship rival Max Verstappen somehow driving through the field from last to take 2nd place. Norris would end up finishing in 8th and was driver of the day, but it is nothing compared to losing out on his maiden Formula One victory. 
The Formula One championship will continue October 10th in Istanbul Park in Turkey. The championship lead is now only 2 points with 7 races to go. Max Verstappen will look to extend his championship lead but perhaps Mercedes and Lewis Hamilton can take back the lead there.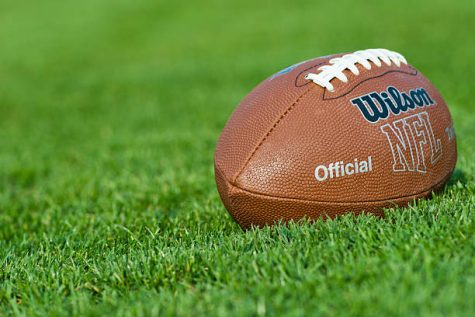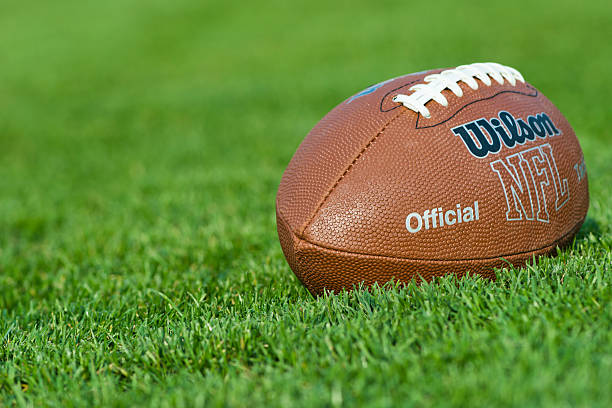 ARE THE ARIZONA CARDINALS NFC FAVORITES?
by Anthony Vasseur
Even though the Cardinals were very lucky to escape week two of the NFL season with a win against the Minnesota Vikings, Arizona seems to have clicked the pieces into place this year to make a serious Super Bowl run out of the highly competitive NFC West division. 
Through the first two weeks of the season, Kyler Murray has looked like an early season favorite for the MVP award. Murray is throwing with an average of 334.5 yards per game with a 7/3 TD to INT ratio, along with a 73.5 completion percentage. Also to help the Cardinals is their elite type defense that shut down Derrick Henry who rushed for over 2,000 yards last year to a miniscule 58 yards on 17 carries. Not only did they stop the run, they had a smothering pass rush with 6 sacks, including an outstanding performance from Chandler Jones who himself had 5 of those sacks, 6 QB hits and 4 more tackles for loss.
 In week one they trounced the Tennessee Titans 38-13, though in week two it would be a shaky start for the Cardinals as they would go down early as within 44 seconds of the game beginning, Vikings QB Kirk Cousins would launch a 64 yard bomb to K.J. Osborn and he would fly past the Arizona defense to give the Vikings a 7 point lead. About midway through the first quarter Kyler Murray would find All-Pro wideout DeAndre Hopkins for the 15 yard equalizer, but with 24 seconds on the clock, Kirk Cousins would find Adam Thielen for a 7 yd touchdown to go up 14-7 after the 1st quarter. With a little under 9 minutes to half time, Arizona found themselves in a hole being down 20-7 and losing  sight of the lead fast. But after a few great stands by the defense before halftime and their offense heating up, they would take the lead just before half 24-23. In the second half it was a shootout between these two star studded teams as they would trade the lead 4 times in the second half and it looked all but over as with 4 seconds left the Vikings would line up for the game winning field goal. But as in the past, Minnesota was snakebitten by the kicker position as they watched their kick sail wide right and the Cardinals would escape with a 34-33 victory.