Anthony's Audibles – Week 8 predictions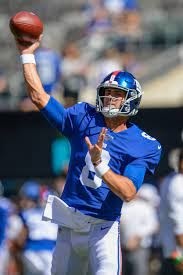 Game of the Week-This week will have a superstar start as we get 2 of the best teams not only in the NFC but in the NFL. The Arron Rodgers led 5-1 Packers will march into the Arizona desert to face the undefeated Cardinals. Very key is the loss of main Packers receivers Allen Lazard and Devante Adams to the Covid 19 list. As Arron Rodgers told NFL.com "I don't know. We're not a better team without them, that's for sure. I'd have to look at each of those games, but we just found a way. … Others  just have to step up." I can see some Arron Rodgers magic keeping this game close, but in the end I see the Cardinals winning with a score of 35-27.
Lock of the week – During the early game window comes my lock of the week. It involves the Miami Dolphins heading north to face the Buffalo Bills. Even though the Bills are coming off the bad loss to Tennessee the week before, look for them to rebound and trounce the Dolphins. As for the Dolphins, it looks like they are interested in the services of Deshaun Watson, but they most likely won't have him come game time in Buffalo. What hurts Miami is the very sloppy play from QB Tua Tagovailoa. Tua has had a lot of ball control problems since entering the league last year and this will likely continue against this solid Bills Defense. I see the Bills winning with a score of 41-6.
Upset of the Week- During Monday Night Primetime, the 2-5 New York Giants will face the 3-4 Kansas City Chiefs in Kansas City. The Giants seemed to find some life with their win against the Carolina Panthers. Daniel Jones seemed to be clicking with his receivers by going 23/33 last week for 203 yards. Even with the loss of Jabrill Peppers, the Giants are rolling. On the other hand, the Chiefs have struggled with their defense lately. Along with the horrible plays from Patrick Mahomes, don't be surprised to see the Giants steal one. I can see them winning 17-14  Monday night.