YSL Beauty Announces Their New Ambassador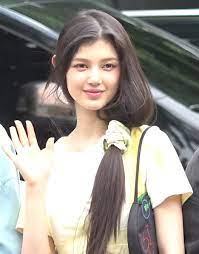 On March 13th, Yves Saint Laurent Beauty had posted a short clip on Instagram announcing their new brand ambassador — Danielle Marsh from uprising girl group "NewJeans."
If you haven't seen music charts recently, NewJeans are a record breaking group originating from South Korea. They currently have 6 songs out and already reaching #1 spots all over the world. Their recent single, OMG, has achieved over 200 million streams on spotify and hit #1 on multiple different Korean music charts.
Danielle Marsh is 1 of the 5 members in the group, and YSL Beauty is ecstatic to have her, Ever since NewJeans' debut in August of 2022, the media has not stopped talking about them. The members have signed with many brands including Gucci, Armani Beauty, Burberry, Levi's, Louis Vuitton, and a possible Dior contract according to fan predictions.
Fans are expressing their excitement for Danielle. Sending praise and compliments towards her photoshoots and her beauty. VOGUE Korea, as well, has praised her saying she is "fresh and chic, pure yet powerful". Many have also congratulated her on this amazing achievement that adds to the group's list.
Danielle Marsh can currently be found in VOGUE Korea collections and the official NewJeans Instagram wearing and promoting YSL Beauty's lipsticks and other makeup.