The Best Places to Visit in Italy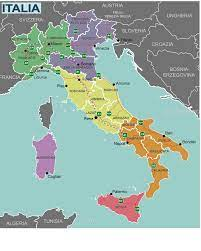 Looking for a vacation spot this summer? Italy is almost on everyone's dream destination list as the culture is extravagant. Famous for its historical sites, remarkable food, beautiful scenery, and precious art. Italy has many small towns, beaches, mountains, and islands, but which is the best to visit? 
Rome is the capital of Italy and is considered one of the most beautiful cities in the world, making it a must to visit. When in Rome, every building, street, and church is a piece of history. Popular monuments to see in Rome include the Colosseum and The Pantheon. Rome is a year-round destination but the best weather is September-October and April-May. The months of March and November have cooler temperatures and fewer crowds. 
Venice, Italy is a dream destination to visit. It is unique as the entire city is built on 118 small islands and has no roads, just canals. The Grand Canal is very popular, and has many Gothic and Renaissance palaces to see. Since Venice has no roads, only narrow streets, be prepared to walk a lot. To check more off your bucket list , take a Venetian gondola ride on one of Venice's iconic boats and stroll through the Venice canals. For more, you can also take a short visit to other nearby islands, such as Murano and Torcello. According to locals, the "perfect" trip to Venice is around 3 days. 
The Amalfi Coast is a very popular tourist destination and has some of the most memorable coastal places in Italy. There are colorful, small beaches and fishing villages. Popular towns along the coastline include Positano and Sorrento which are both beautiful. Positano is known for its beaches and amazing, fresh seafood. The Amalfi Coast is expensive, and so is Positano. However, they are both worth it according to many tourists. Many say that 5-7 days on The Amalfi Coast is needed to visit the towns and many of the tourist sights such as The Path of Gods and Villa Rufolo in Revello. 
Lake Como is in northern Milan and it is very well known for having many celebrity weddings there, and filming Hollywood movies. The water in Lake Como is very clear and fresh, and you're able to swim in it. There are many historic villas, beautiful nature, and lush gardens. It is known for its mountains, hillsides, and sunsets. Milian's scenery has lots of architecture and history so Lake Como is the perfect escape for a relaxing setting. Tourists suggest 3-4 days in Lake Como to experience as many things as you can, such as visiting nearby towns like Bellagio and Vareena. 
If you are traveling to Italy for the first time, Tuscany is one of the nicest regions and it is located between Milan, Venice, and Rome. Tuscany has so much to offer and some of the most memorable towns in Italy, including Florence, Siena, Lucca, and San Gimignano. Tuscany is known for its landscapes and is a great spot for wine lovers, or if you like to eat. The wineries in Tuscany produce some of the best-tasting wine in Italy. There are many historic cities, medieval hill towns, beaches, and museums. Spending 2 days in Tuscany is usually rushed but ideally 3-4 days is more of a relaxed period for visiting the main sights.