NFL Fantasy Potential Breakout Players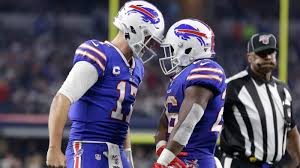 In light of the Corona Virus, more and more people are starting to join fantasy football leagues.  Interested fans can sign up for these leagues for fun or they may choose to play for money. The typical league is PPR (point per reception) which is a league for Wide Receivers (each time a Wide Receiver catches the ball it is a point) and running backs. The typical first round picks this year could range from Saquan Barkely, Derrick Henry, Christain Mccaffrey, Devante Adams, Michale Thomas, Julio Jones, and then of course Patrick Mahomes and Lamar Jackson. But if you have a late pick in your draft, you would be lucky to receive one of these players. There are many players that are poised for a potential breakout season, and they are going to be listed below. 
You'll hear time and time again that Dak Prescott, quarterback for the Dallas Cowboys is overrated and not as good as people portray him to be. Season after season the Dallas Cowboys have one of the best Offensive Lines led by Zack Martin. Dak Prescot is projected to have at least twenty points per game this fantasy season. In the first week of Sunday Night Football, he averaged 19 points against a tough gritty defense in the Los Angeles Rams.
Another projected standout player is another quarterback by the name of Kyler Murray. In 2019 Kyler Murray threw for over 3700 yards. Over this off season, the Arizona Cardinals acquired one of the best Wide Receivers in the league by the name of Deandre Hopkins. He is a versatile receiver who can help take the Cardinals to the next level. After being traded by the Houston Texans, Deandre Hopkins is going to be with Kyler Murray for the next couple of years.  He had 28 fantasy points against the best defenses in the league in the San Francisco 49ers, and they ended up winning the game 24-20.
Josh Allen the quarterback out of Wyoming put on a show last year for the Buffalo Bills. He led them to the playoffs last season and plans on doing that again this season. He made the New York Jets look silly in the first week of the NFL. He had 31 fantasy points, and with a deep receiver core, that only makes sense. With experienced receivers Cole Beasley and Stefon Diggs, he is poised for a big season.
The players listed above are poised for a big NFL fantasy season, whether that's because of weakness in schedule, strength in players around them, or just because they are good players and they weren't drafted as much this year. Dak Prescott is going to lead the Cowboys to a good season and consequently will lead someone's fantasy team to a great season. This as well goes for Kyler Murray, Josh Allen. All of these players can be big time producers for each teams offense.
About the Writer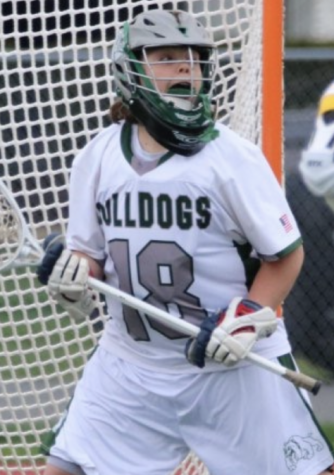 Timmy Vine, Polls Editor
Timmy Vine is a Junior at Lindenhurst High School and it is his second year writing for the Charles Street Times as a writer for the sports section. He...