End Of Season MLB Power Rankings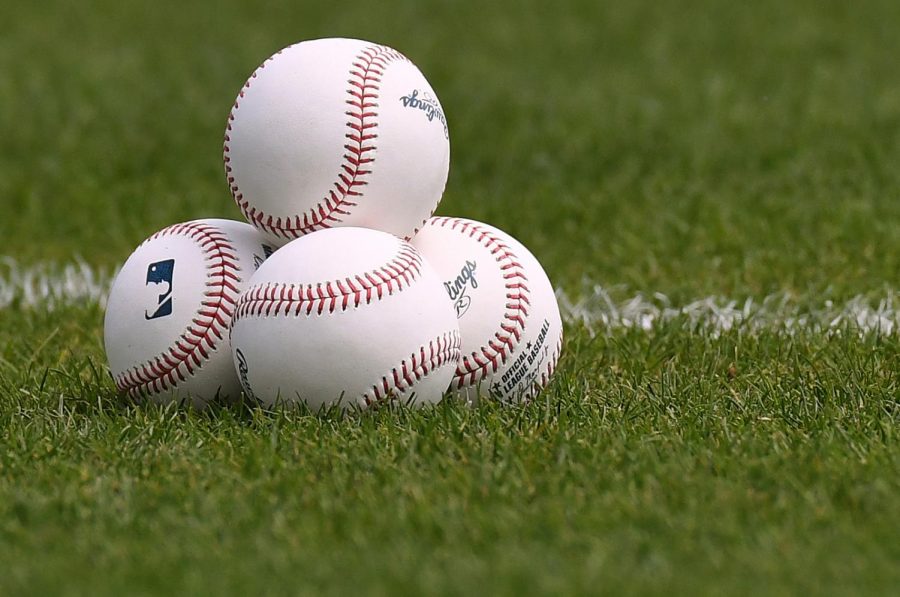 At the time of this writing, the postseason has just begun in this COVID-19 shortened MLB season. There were many changes put into effect by commissioner, Rob Manfred, in order to help teams properly conform to the new norm. For some teams, the projected bottom-feeders in particular, the major change of the 60-game shortened schedule was extremely beneficial, and for some of those teams, even helped them make a run to the playoffs. In these new playoffs, there are 16 total teams that make it. Two from each of the six divisions, and then two other "wild card teams" making for eight teams from each league (American and National). Given what happened this season, it is a very good time to properly rank every single major league baseball team based on their performances this year:
Photo via Orange County Register
1. The Los Angeles Dodgers (43-17)
The Dodgers were the frontrunners to win the World Series from the beginning, and still are. Given their addition of consensus-top-two player in the league, Mookie Betts, who has been playing at an MVP level, from the Red Sox, and their roleplayers, such as Corey Seager, Justin Turner and AJ Pollock they are in a very good position. In a down year of 2019 NL MVP Cody Bellinger, they have made it a point to match, or even eclipse his production and find themselves as frontrunners for the World Series Championship.
Photo via Forbes
2. The Tampa Bay Rays (40-20)
The second best record in the league, an 8-2 season record against their major divisional rival, the Yankees, and having a stellar pitching staff are all things that can properly summarize the 2020 Rays. On the offensive side of things, their only real major producer was young Brandon Lowe, who posted a .916OPS with 14 home runs. On the pitching side, ace Blake Snell has returned to form, posting a 3.24 ERA and striking out 63 batters in 11 starts. The Rays' bullpen has been stellar as well, with closer Nick Anderson stepping up big time for them, posting a 0.55 ERA in 16.1 innings. The Rays are set up very well for a run in the playoffs.
Photo via Friars on Base
3. The San Diego Padres (37-23)
The Padres, in all honesty, were supposed to be a middle to bottom of the pack team. While they are extremely young and set up well for the next 5-7 years, there was always the lingering question of whether or not their young guys could make waves right now. Fernando Tatis Jr. silenced the doubters, arguably being the team's MVP this year. He hit 17 homers, had a .937OPS and a 155OPS+ (an advanced version of OPS, 100 is average, each point above is 1% better than average, so Tatis was 55% better than the average hitter this year). Aside from him, Manny Machado is making sure the Padres get their money's worth. He batted .304 with a .950OPS while hitting 16 homers. The supporting cast of Wil Myers (.959OPS) and Eric Hosmer (.287AVG) were extremely beneficial in the Padres' success.
Photo via Twinkie Town
4. The Minnesota Twins (36-24)
The Twins are an interesting team. The vast majority of their production can be attributed to four people- DH Nelson Cruz, SP Kenta Maeda, CF Byron Buxton and RP Tyler Duffey. Cruz, who is 39, had a .992OPS, hit 16 home runs and had a .303 batting average. The offseason addition from the Dodgers, Maeda, posted a 2.70ERA in 66.2 innings while Duffey, a reliever, had a 1.88 in 22 appearances. This could be extremely detrimental to the Twins and how they perform in the playoffs.
Photo via Factory of Sadness
5. The Cleveland Indians (35-25)
The Indians are the league's hottest team. 8-2 in their last ten games, most of their wins being blowouts, are in an absolutely perfect spot for the playoffs. Third place in the central, in as a wild card team, they have the AL Cy Young winner in Shane Bieber, and every bat in the lineup scorching hot. Bieber has a 1.63ERA and eight wins for the Indians along with an MLB leading 122 strikeouts. Their bullpen has been stellar as well, with guys like Brad Hand, James Karinchak, and veteran Oliver Perez all performing at an unbelievably high level. Hot into the playoffs, the Indians are set up well for at least the first two series.
Photo via NY Post
6. The Oakland Athletics (36-24)
Perhaps the most confusing team in the league, the Athletics have two qualifying players with an OPS above .800, which is near league average. Their offense has been flat out terrible, and so has the majority of their rotation aside from Chris Bassitt, who posted a 2.29 ERA en route to 5 wins in 11 starts. The A's bullpen, however, has been, for lack of a better term, disgustingly good. They have three guys with ERAs under 2, and one other reliever with a 2.82ERA. If there are no other reasons why the A's are in the playoffs, one can attribute their success to the bullpen.
Photo via Last Word on Baseball
7. The Atlanta Braves (35-25)
A lineup featuring perennial MVP candidate Freddie Freeman and the young stud Ronald Acuna Jr., among many other heavy hitting role players is always going to be projected at the top of the division. After the achilles tear of ace Mike Soroka, the Braves found themselves looking for an ace- and they got one. Young arm Max Fried stepped up big time in the middle of the year after getting off to a hot start. He finished with a 7-0 record and a 2.25ERA. As for Freeman, he finished with a 1.102OPS, a .341BA and 13 home runs. For Acuna, he finished with a .987OPS and hit 14 bombs. However, arguably the most crucial piece of this team is slugger Marcell Ozuna who finished with a 1.067OPS and a .338BA while hitting 18 homers and 56RBIs. Overall, this team is set up for a long run in the playoffs.
Photo via Pinstripe Alley
8. The New York Yankees (33-27)
When the year started, most people pictured the Yankees to have above 40 wins and for their lineup to stay healthy. As with the Yankees, that is never the case. In the middle of the season, from games 40-50, they were 1-9. Of course, due to the injury bug, they were bogged down, but now they are back where they want to be. The return of sluggers Aaron Judge and Giancarlo Stanton along with the constant hot-bats of MVP candidates, Luke Voit and DJ LeMahieu are all crucial to the success of the Yankees. And, of course, ace Gerrit Cole anchoring the rotation along with the bullpen being at peak strength. The Yankees definitely aren't the favorites, however, they can most likely make a run.
Photo via The San Diego Tribune
9. The Chicago Cubs (34-26)
Not a lot of people expected much of the Cubs this year, maybe a third place finish in the NL Central at the most. Realistically, they should be third in the central. Their rotation, nor bullpen, are built for a 162 game season. However, in this 60 game season, the top half of their rotation absolutely murdered hitters this season Yu Darvish posted a 2.01ERA and finds himself near the top of Cy Young voting. Crafty veteran Kyle Hendricks posted a 2.88ERA and was very solid for the Cubs all season long. On the offensive side of things, star Kris Bryant did not perform at all, posting a .644OPS and a .206BA in just 34 games. It is unknown how well the Cubs will do in the playoffs, but they might get hot and make a run behind Darvish and Hendricks.
Photo via Star Tribune
10. Chicago White Sox (35-25)
After a hot first 50 games of the season for the Sox, they were scorching. In the final 10, they are most certainly not. Potential MVP candidates Tim Anderson and Jose Abreu have both cooled off massively in these final 10 games, and so has the team as a whole, as they find themselves 2-8 in the last 10 games. The one eternal bright spot, Dallas Keuchel, was stellar as he went 6-2 with a 1.99ERA. Lucas Giolito, the team's ace, who also threw a no-hitter this past year, went a respectable 4-3 with a 3.48ERA. Overall, the White Sox are the definition of a "wild card" team, as they could get scorching hot and find themselves in the World Series, or cool down for a 2-0 sweep by the Athletics.
11. Cincinnati Reds (31-29)
12. Toronto Blue Jays (32-28)
13.  St. Louis Cardinals (30-28)
14. Houston Astros (29-31)
15. Miami Marlins (31-29)
16. Milwaukee Brewers (29-31) 
17. San Francisco Giants (29-31)
18. Philadelphia Phillies (28-32)
19. Washington Nationals (26-34)
20. Seattle Mariners (27-33)
21. New York Mets (26-34)
22. Colorado Rockies (26-34)
23. Los Angeles Angels of Anaheim (26-34)
24. Kansas City Royals (26-34)
25. Arizona Diamondbacks (25-35)
26. Baltimore Orioles (25-35)
27. Boston Red Sox (24-36)
28. Detroit Tigers (23-35)
29. Texas Rangers (22-38)
30. Pittsburgh Pirates (19-41)
About the Writer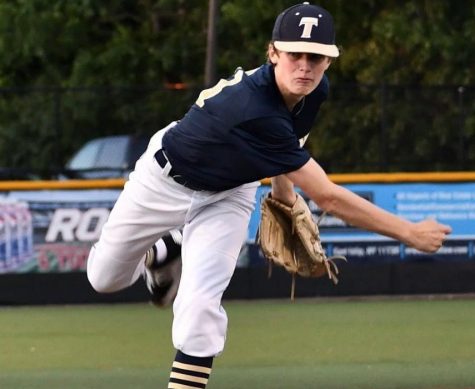 Tyler Cooney, Staff Writer
Tyler Cooney is a senior at Lindenhurst High School, but is his first year writing for the Charles Street Times. Tyler pitches for the varsity baseball...