Read Across America
Read Across America is a time to celebrate reading and just enjoying a book. According to National Today, "March 2 is National Read Across America Day, a day to celebrate our favorite activity. The day was established by the National Education Association (NEA) in 1998 to help get kids excited about reading. The day occurs each year on the birthday of beloved children's book author Dr. Seuss." The CST was fortunate enough to speak with LHS Student Council member, Jenni McPadden who explained, every elementary school student in Lindenhurst participates in Read Across America. Of course because of Covid, it had to be done virtually.  However it was still just exciting for the both the elementary students and high school students.
All grades of high school have the option to fill out a google form, and the student council pairs them up with their elementary school teacher. The day of the event, the students got to read to the students via google meet for around 20 minutes. Jenni McPadden, whose position on the Student Council Board is Class Competition and NYSCLSA Representative, also told CST that because it was Dr. Seuss' birthday, the high school volunteers had the option to either read a Dr. Seuss book or any other author of their choice.
Mrs. Newman, a kindergarten teacher at Harding Elementary School, told CST that her class made Dr. Seuss hats in honor of Dr. Seuss' birthday, to wear while they listened to some of the high schoolers read to them. Some teachers did things a little differently such as Mrs. Garguilo's class. Mrs. Garguilo, an elementary school teacher at West Gates, had her students choose their favorite Dr. Seuss book and write their own little book review on it. Her students shared their reviews with the class and their projects are even hung up in the hallway.
Jenni McPadden also pointed out that books shape kids minds and having our high schoolers read to the elementary students is great because they look up to the older kids. Children are accustomed to their own teachers reading to them but with the someone new, they tend to be more interested and have more fun. It also lets some high schoolers be more involved in the community. The town of Lindenhurst is a strong community because we are known for helping each other and communicating with our peers.
About the Writer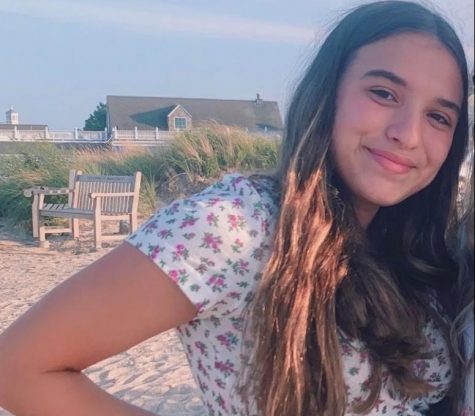 Giuliana Barberio, Staff Writer
Giuliana Barberio is a sophomore at the Lindenhurst High School. This is her first year writing for the Charles Street Times. She is mostly interested...