What Will Happen with the Regents Exams?
Is Hybrid Learning really a good time to give Regents exams?
As the end of the school year is quickly approaching, it is a big challenge for kids to stay focused on schoolwork instead of thinking about summer. Especially in a year where student motivation towards school is at an all time low, kids have to try even harder to stay on task until they reach the finish line. The last thing that any high school student is thinking about right now is the possibility that they might have to still take a regents exam. Preparing for a test as big as the regents exams in a school year like this will be immensely difficult, which has triggered reactions from both teachers and students. Learning from home has been a big challenge for all parties involved, but it is crucial for kids to stay focused and make sure that they end the school year strong and on a high note. 
Due to the COVID-19 outbreak last year, no regents exams were given out to any students. This year, the idea is being pushed that some high school courses should be giving out the test to the kids enrolled. The courses still giving Regents are Earth Science, Living Environment, English Language Arts and Algebra 1. Now, the preparation to get the students ready for the test is going to be a crunch against time. In a normal school year, the whole purpose of the class is to get you ready for the Regents, but with the uncertainty as to whether or not the Regents would be given out, teachers' whole plan for their classes will be subject to change. Students are now given the option as to whether or not they want to take the exam, and if they decide against it, they will not be penalized for doing so. The score that you receive will only be placed on the student's transcript at the family's request to do so. If you decide to take the exam, you will be required to take it in person, regardless if you are in-person or fully remote. If you are full remote should inform either their teacher or the school to inform them that they will be coming in for the test by Thursday, May 27, 2021.
From a student perspective, the end of last school year and the entirety of this year has been unlike anything we have ever experienced before. The concept that some kids are in school getting the lesson and some are getting the same lesson from home still doesn't sit right with some people. Although we have seen grades and averages improve for a large percentage of high school students, it doesn't truly reflect how much kids are learning during school hours.  Any high school student will tell you that this year has been especially difficult to stay focused and get the most out of the lesson as possible.
As for the Regents exams, a number of students voiced their opinions on whether or not they should have to take the test. When asked about how she would feel about having to take the tests, Chloe Hendrickson had to say, "I wouldn't like it if we had to take a Regents while learning at home because I feel like this year was a hard year to stay focused so I don't know how well the grades would be for them." There's no doubt that this year is an extremely tough year to decide what the right plan of action is to help students get the most out of this peculiar school year. However, giving out a Regents exam to only certain classes is certainly not the best plan that the state can formulate. 
Although the student perspective on the matter is very important, one that has been overlooked is the teacher's perspective. This situation has also been very hard on them as well. As a whole, they have not been able to give students all of the information they need in order to succeed in the class. With the hybrid learning that we have been introduced to this year, teachers have it especially difficult to assure that their students are learning like they would on a normal school day. Lindenhurst High School science teacher, Mrs. Sanfratello, believes that the way to keep her students prepared and ready to take the test is to make sure that everything is explained well enough for students to know come time for the test. The circumstances that we have been forced to accustom ourselves with are certainly challenging enough, but with the additional testing that students and teachers will have to face may not come at the best time right now.
The past year has been incredibly tough for everyone to keep their motivation towards what is important to them, with school being no exception. New York seems to be persistent that students take the Regents exams previously named, but with the circumstances that have been forced upon to districts all over the state, it may not be the best time to give these tests. It will only cause more problems for students and teachers, as there would have to be cramming information last minute, which is not really learning. With all that students and teachers have been forced to endure for more than a year of school now, making students take regents exams might not be in the best interest of the state.
Dates for Each Regents Exam
English Language Arts Regents: Thursday, June 17 at 8:00 a.m

Living Environment Regents: Tuesday, June 22 at 8:00 a.m.

Algebra I Regents: Wednesday, June 23 at 8:00 a.m.

Earth Science Regents: Thursday, June 24 at 8:00 a.m.
About the Writer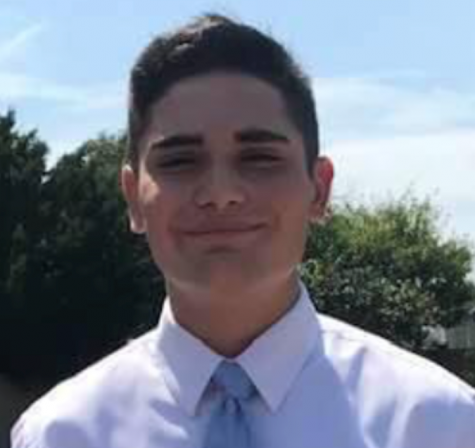 Chris Elwell, Staff Writer
Chris Elwell is a senior at Lindenhurst Senior High School. This is his first year writing for the Charles Street Times. Mainly he writes in the sports...