Adam Inzirillo – Guest Speaker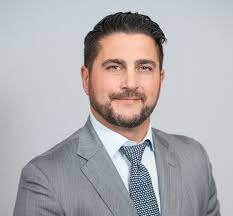 On Wednesday, November 17, 2021, Lindenhurst alumni, Adam Inzirillo, came to visit Lindenhurst High School. Throughout his time back in Lindenhurst, he discussed his job in the stock market, how he got there, where he is in his job currently, and the challenges he faced along the way. Adam Inzirillo graduated from Bucknell University in Lewisburg, Pennsylvania, but it wasn't as easy as some people think. When deciding to go to college at Bucknell, his school counselor told him, "Kids like you don't go to Bucknell." This information pushed Adam to persevere, and soon enough he was studying at Bucknell University, but the hardships still came. His first semester in college, Adam accumulated a 1.9 GPA, and he was still confused about what passions he wanted to follow. Although he was confused about what to do next he kept working hard, eventually graduating from Bucknell University. 
After college, Adam had a variety of jobs such as trading software, Marketing, and stock exchange. Currently, Adam has a job at CBOE (Chicago Board Options Exchange) as Senior Vice President, Head of North American equalities. A typical work day for Adam is always changing. Some things that he does throughout the day can be working with customers, working with his team, studying data, reviewing numbers, figuring out how to grow the business, and communicating with employees. One thing that stays consistent throughout the day is communicating and working with a team.  
If Adam wasn't working in the stock business, he most likely would have become a lawyer. He still plans to get his JD and become a lawyer when all of his kids are out of school. He is open to studying many forms of law, but he would probably enjoy being in security or finance because he is familiar with those topics. While Adam Inzirillo visited Lindenhurst, he encouraged many students to keep going, to persevere even if people discourage you, and to find something you enjoy doing and pursue it.