March Madness Cinderella Stories Over The Years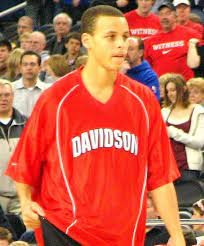 Almost every year during March Madness, we get a Cinderella type team in the bracket: a team with no big names, a small student body, or lack of funds goes out onto the big stage and pokes around with the big dogs. Here are some of the recent Cinderella story teams.
Loyola Chicago- 2018. In 2018 the number 11th seeded Loyola Chicago Ramblers who would win against multiple good teams. First would be the No.6 Miami Hurricanes, then next would be No.3 Tennessee Volunteers. They would advance to beat No.7 Nevada and No.9 Kansas State to qualify for the Final Four. It would be there where they would meet their match in No.3 Michigan who would bounce them from the tournament 69-57. This put the team on the map along with national sensation Sister Jean.
   Davidson-2008. One of the most famous stories has to be of Davidson College in 2008. Led by current NBA Superstar Stephen Curry, the Davidson Wildcats who hadn't won a March Madness tournament game since 1969, would beat No.7 Gonzaga. They would then get hot and beat No.2 Georgetown, No.3 Wisconsin. They would fall short to eventual national champion Kansas Jayhawks, but this was the beginning of Stephen Curry's legacy.
Gonzaga-2011. What about women's basketball? Well the deepest run in recent history would be the No.11 Gonzaga Bulldogs. They would roll past No.6 Iowa, No.3 UCLA and No.7 Louisville. They would advance to the Regional Final where they would ultimately be handled by No.1 Stanford 83-60.