B.S.A. Opens its Doors to Girls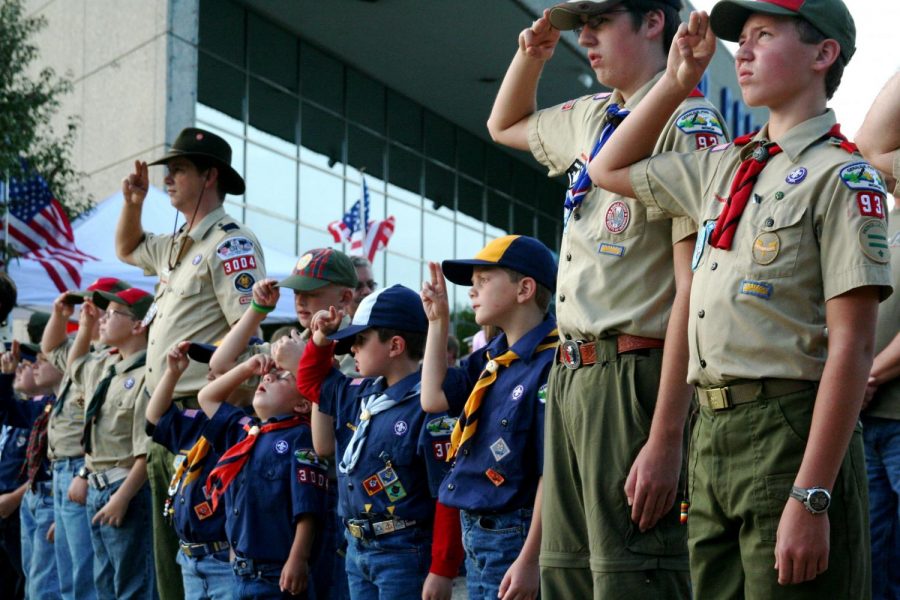 On October 11, 2017, the continuous battle between girls and the Boy Scouts of America finally ended. At 1:20 p.m. (Eastern US Time), Mike Surbaugh posted a tweet which read, "Today the BSA opens a new chapter in our history w/a unanimous vote to welcome girls to Cub through Eagle Rank." The tweet undoubtedly brought on an onslaught of controversy, but the final decision was made and at first clock stroke of 2018, it will begin.
Scouting has been around for over one century now. The BSA was founded on February 8, 1910, with Sir Robert Baden-Powell, the main founder among multiple founders. The original goal was to teach boys survival and leadership skills to prepare them for the real world. The Girl Scouts of America was founded on  March 12, 1912, by Juliette "Daisy" Blossom  who was inspired by the B.S.A.'s structure and wanted to give girls the same opportunities.
The transition from single gender units to co-ed gender units will take place over the next few years and will start in cub scouts. Existing units in cubscouting (called Packs) will be given the choice to remain a single-gender unit, allow it to be co-ed, or establish another single-gender pack under the same unit number (Ex: Cub Scout Pack 123 and Girl Cub Pack 123). This will now open the doors for girls in grades 1-5. Inside the pack, if it chooses to become co-ed than dens (one age group in the pack) will be single-gender but when the entire unit comes together to meet, it would be co-ede. The program for older girls, grades 6-12, will not come until 2019.
While it isn't exactly known how girls will be implemented, some rumors have been saying it would be in the same way the the Cub Scouts will be integrated.  Other rumors are saying that for ages 11 to 13 it will be two separate single-gender groups under the same unit number and then 14-18 would be a co-ed group under the same number. Either way, this is without a doubt going to be one of the hardest tasks the BSA will have to face in the upcoming few years. The only way this will be successful is with help from the parents, especially the mothers. If there are no female leaders in the pack/troop, then all the girls in the unit would not be able to go on certain outing such as; campouts, hikes, meetings, etc. Without female leaders to cover the female scouts, violations in youth protection would force events to be single gender. While this doesn't pose an issue in many units because of mother's stepping up as leaders for their boy's unit, but it still is an issue for some.
It has been quite a journey that will be told to the future generations for decades, starting with small groups of girls trying to sign up and being rejected all the way to the final decision. While this opens up the doors to many more children to join the B.S.A., the door is still shut for atheists. But based on the past decisions to let in gays, transgenders, and now females, who knows what the future will hold. Denise Navarro, mother to two boys and two girls, the committee chair of Pack 1421 and a committee member of Troop 1421 said in an interview, "Initially I thought that the Boy Scouts should only be for boys, however with the new integration plan proposed I am excited for the new opportunities for both boys and girls."