Thanksgiving Around The World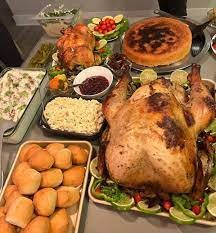 Thanksgiving as we know it in America is a day to give thanks for all our blessings in life. We come together with our families to look forward to the new year and what is to come. But have you ever wondered how other countries celebrate this holiday and what  it means to them? What are their traditions?
Thanksgiving is a holiday celebrated in the United States, Canada, Grenada, Saint Lucia, Australia, Netherlands, and Liberia. There is also a similar holiday celebrated in Japan called "Kinro Kansha no Hi" and one in Germany referred to as "Erntedank." Even though each country has their own traditions and differences, the idea of the holiday and the meaning behind it all comes back to the same origin.
Most of these countries have similar meals on this day. Turkey is a stable of the Thanksgiving feast eaten in the United States, Canada, Netherlands, and Germany. However, countries such as Liberia, Saint Lucia, and Japan have more traditional meals. Liberians celebrate eating mashed cassava, chicken, and jollof rice while people in Saint Lucia eat food like green figs and saltfish. These traditional meals are part of what makes thanksgiving around the world different.
Thanksgiving traditions vary in different countries. People in Saint Lucia head out to the beach for a celebration, which is very different from the other countries that celebrate. Majority of countries come together for a smaller celebration with family and friends, however people in Germany celebrate in a harvest festival in bigger groups in town. Thanksgiving is an important holiday in many countries.
Thanksgiving is usually celebrated around the world during the fall season. Countries like Saint Lucia, Canada, Grenada, and Germany celebrate throughout the month of October. Other countries such as the United States, Liberia, Japan, Australia, and the Netherlands celebrate during the month of November.
The holiday of Thanksgiving is the perfect time to give thanks and be grateful for what you have. It also gives the perfect opportunity to come together with family and friends and have a celebration. Get your meals ready and remember to give thanks for all you have this Thanksgiving