Mike White Leads the Jets to Victory after Zack Wilson's Benching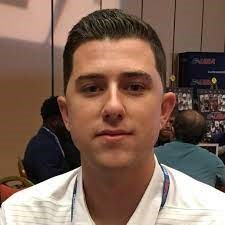 Mike White, Jets back up quarterback, has made a name for himself over the past two years. Last year, Mike White made headlines after his 405 yard, 4 touchdown win against the Bengals. He averaged 9 yards per pass and had a completion percent of 82.2%. After this game he gave the Jets hope for the future with their starting quarterback being injured.
After some controversy following the Jets loss to the Patriots, head coach for the Jets, Robert Saleh, made the decision to start Mike White in the next game. After the loss Zach Wilson was asked if he let down the defense. The Jets defense held the Patriots to just a field goal and Wilson had many chances to score. His response was "no." This made fans mad and comments were made all across social media. Rumors emerged that the defense and locker room was not happy because of this comment. That's when Saleh said that Zach Wilson would not start or suit up for the game. He stated his reasons were not because of the comment but because he needed a reset.
In White's first game starting this season he had 315 passing yards, three touchdowns with zero interceptions and an average of 11.2 yards per pass.
The team and fans love him. He is respected and the whole locker room is behind him. After the win, Mike White could barely even do his interview because of all the players coming over to him. He is popular and has a lot of hype right now.
Last year he did not do so well after that great game against the Bengals. The Very next game, after that amazing win, the Jets lost with him only having 95 yards and one touchdown.
Mike White is capable of being a great player and leading the Jets to the playoffs, but we still have to see if he will live up to all this hype. Will he continue to excel and lead the Jets or will it be similar to last season when he had a great game and did not perform to that level again.