The Carlos Correa Offseason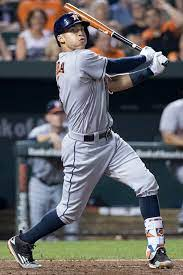 Carlos Correa single handedly made this one of the craziest offseasons ever, and the reason was because of an ankle injury from around a decade ago. The injury caused him to suffer from severe ligament damage which led to a signifigant surgery.
At the end of the 2022 season, Correa was playing very well, but he aggravated the ankle injury that had yet to heal. Because of this, Correa has had two major contracts turned down. The Giants gave him a thirteen year 350 million dollar contract, it was a done deal for about a week or two, then right when the press conference was about to happen, the Giants came out and said they didn't like the report of his physical and were worried about his leg injury, so the Giants backed out of the deal.
Around a week after the Giants canceled the offer, the Mets offered him a twelve year, 315 million dollar contract. The media was shocked, and the Mets were already set for the next decade with shortstop Francisco Lindor, so it was a mystery why the Mets were in the market for another. It later came out that they wanted to put Correa at 3rd base; if this deal happened, the Mets would have the best defensive infield in the game by far.
Unfortuantely, this deal fell through, and the reason shocked fans across the country.After the deal got turned down, Correa revealed the Mets used the same person to check his physical as the Giants. It was obvious that he would get the same results that he got with the Giants, so the Mets didn't get him because of this misktake. About a week ago, the official deal happened, and Carlos Correa went back to the Minnesota Twins for six years at 200 million dollars. It's a bit of a risk, but it is a risk worth taking with a player like Carlos Correa.