Giants Sign Daniel Jones to 4 Year $160 Million Deal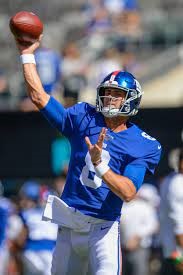 On March 7th, 2023, the New York Giants signed Daniel to a four year, $160,000,000 extension contract. This contract includes $36,000,000 signing bonus, $92,000,000 guaranteed, and an average annual salary of $40,000,000.
This is a huge contract as now he will be one of the highest paid NFL players, making almost the same as quarterbacks like Patrick Mahomes and Josh Allen.
This comes after he had a standout year leading the Giants to the playoffs under new head coach Bryan Daboll. This was the first time the New York Giants had a winning record since 2016.
Even though the New York Giants had a better season than usual, this contract may be a bit bigger than he deserves. This past season he had 15 touchdowns and 3,200 yards with a completion percentage of 62.7 percent. Now compare that to Superbowl champion, Patrick Mahomes, who had 42 touchdowns and 5,250 yards with a completion percentage of 67. They are now getting paid very similarly.
With that being said, every season Daniel Jones has been getting better. He also has the best coaches he has ever had. If he continues on this route and the Giants make the right decisions with some other players, he can possibly have a great season and lead the Giants to another very good season.
Whether he has a great season or another mediocre season, this is still a very big contract and he is lucky to have gotten it. It was a risk the New York Giants took and only time will tell if it will pay off.