Lamar Jackson Requests Trade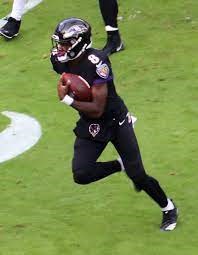 For the second straight season Lamar Jackson, quarterback for the Baltimore Ravens, has requested a trade. 
Many questions have been raised ever since Lamar Jackson has requested his trade. This is the second straight year Lamar has wanted to be traded or there has been rumor of a trade. If he wants to be traded that means there's a reason. Is it because he is unhappy with the locker room, unhappy with the coaches or does he just want a new team to call home?
No matter what the reason is behind him wanting the trade, it will most likely affect his ability to play. If you are playing on a team and in a city you don't want to play in then the motivation to do good isn't there. After that happens there becomes a whole slew of problems. 
Even though the Ravens head coach says he is confident Llamar will be their quarterback in 2023 what are both Lamars and the Ravens options? 
The only way the ravens will agree to a trade for Lamar is if they get a quality quarterback with future first round picks. 
Mac Jones could possibly be a match. Rumors have spread about the Patriots interest in Lamar and Mac Jones is a quality enough quarterback to get the job done in Baltimore. But if the rumors are true about the Patriots interest then how many first round picks are they willing to give up for him?
Many other quarterbacks could be a match, for example Jarod Goff, Trey Lance and even a possibility of Stetson Bennet. 
Whether or not  Lamar Jackson gets traded it will be very interesting to watch what happens with the Ravens in the up and coming 2023 NFL season.