Little Hats Big Hearts
The hats they make are little, but their care for others is grand
Hang on for a minute...we're trying to find some more stories you might like.
In the tech wing of the Lindenhurst Middle School, students are showing their care for those who have only spent no more than a month in this world. These students are members of a 10:1:1 class, which is a positive behavioral program, consisting of grades 6 through 7. It is part of a social skills plan for the months of November and December. Every student learned how to crochet, and then went to work creating red hats for newborns born at various participating hospitals. Through volunteering their time to a program known as Little Hats Big Hearts, the students are learning what it truly means to give back to others.
Little Hats Big Hearts is a program carried out by the joint function of the American Heart Association and The Children's Heart Foundation. It originally began in Chicago, IL, February 2014. Today it now extends out to over 40 states. They look for volunteers from around the country willing to help make these hats. They ask that all the hats made are red to raise awareness about babies suffering from congenital heart diseases and to help promote heart healthy lifestyles for the new mothers. On Long Island, hats will be handed out to the following hospitals: Long Island Jewish Hospital/Katz Women's Center Northwell Health, Peconic Bay Medical Center Northwell Health, St. Catherine of Siena Medical Center, St. Charles Hospital, St. Joseph Hospital, and NYU Winthrop University Hospital.
The students had an original goal of creating 100 hats, but are on their way to exceeding this goal by a longshot. The hats will be collected a few weeks before they are to be handed out to hospitals in February, American Heart Month. Seventh-grade student, Thomas, stated, "It makes my heart warm." Jesse, another 7th grader from this class, stated, "It makes me feel good helping families and sick babies." Ms. Locher, teacher of the class, and Ms. Jablonski, CSS teacher of the class, both said in an interview, "It is great to give back to the community and teach our kids how important it is to help others and raise awareness for heart disease. We found out about this program while scrolling around on Facebook, and knew it would be a great thing for the students to do."
If you would like to help out Little Hats Big Hearts, go to the following website. The program is constantly looking for new volunteers, whether they can crochet or not. A simple donation of yarn or a few dollars is all it will take to help this incredible program.
http://www.heart.org/HEARTORG/Affiliate/Little-Hats-Big-Hearts_UCM_487734_SubHomePage.jsp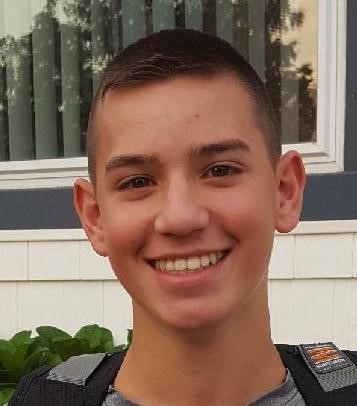 Jarred Navarro, Sports Editor
Jarred is a member of the class of 2021 at the Lindenhurst High School. It is his first year working for the Charles Street Times and he is excited to...