South Shore Theatre Experience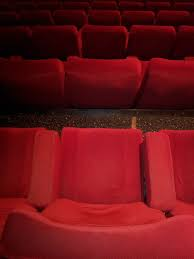 Have you ever wished to go see a theater production, but wasn't able to go due to ticket prices? How about it being too far away? If you live in or near the town of Lindenhurst and love theater, then you are in luck for seeing a riveting play for a reasonable price!
The South Shore Theatre Experience is located on Wellwood Avenue just in the middle of Lindenhurst Village. However, do not expect a production equivalent to Broadway. South Shore Theatre is a humble, little playhouse for art to be expressed and talent to be illuminated. There are actors there of many ages, ranging from children to elders. The theater is a place for local, aspiring singers and actors to shine. It is a beginning for many, and they would love for you to stop by!
They have a variety of genres in their productions, such as comedy, drama, musicals, and more. Many reviewers online have positive things to say about the actors and experience. One reviewer praised how the actors really get into their characters and how the atmosphere is "cozy."
The tickets are around 30 dollars per person. The theater is always looking for more talent. If you believe that you want to make it in the theater business, you should try signing up at the South Shore Theatre!