North and South Korea finally come together for the Olympics!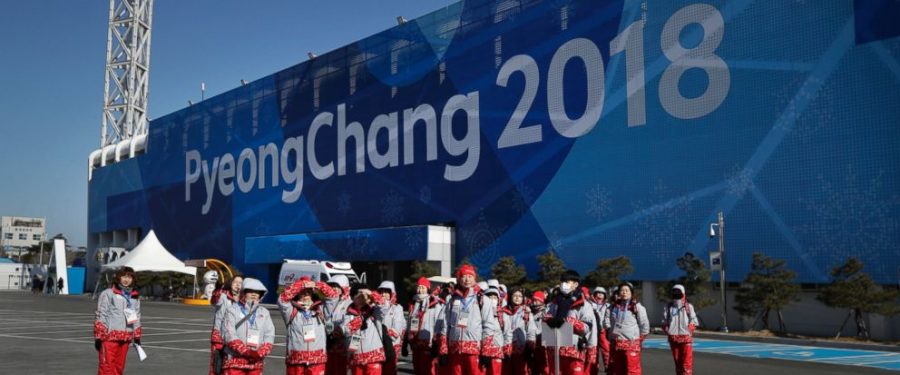 On January 17, 2018, North and South Korea agreed to have their athletes march together under one flag in the 2018 Winter Olympics. This flag will be a "unified Korea" flag. The idea of the teams merging together started when South Korean President Moon proposed the idea in June, but it was not taken seriously until Supreme Leader of North Korea Kim Jong Un referenced it in his New Year's Eve Speech. The host of the games this year will be South Korea.
The Olympics start on February 9 in Pyeongchang. If this were to go through, it would be a huge milestone for the Koreans. The unification for the march has been done by the Koreans before. They have marched together nine times. They have marched together in Athens in 2004, at the 2006 Winter Olympics and in the Asian Winter Games of 2007. South Korea first thought of these joint teams idea to ease military tensions with the North back in the 1960s.
An American ski racer, Ted Ligety said to reuters.com, "I think it's great that the North Koreans are going to be able to compete in the games. 22 North Korean athletes will compete in ice hockey, figure skating, short track speed skating, cross country skiing, and alpine skiing.
Also, North Korea had a "joint performance" planned with South Korea. This cultural performance had a cultural performance that was scheduled for February 4th, 2018. It was planned to be in North Korean territory of Mount Kumgang. There was also talk to bring South Korean athletes to train at a North Korean ski resort. These plans were canceled by North Korea and was said to be a "very regrettable" decision. Also, South Korean athletes of the unified women's hockey team have complained that it is not fair because it was unfair to them. The South Korean President Moon Jae-in's ratings have dropped a lot since all of the drama.
The joining of the North Korea and South Korea for the 2018 Winter Olympic Games may be able to "bring the world together" as Ted Ligety said.