No Steps Back at the Women's March
Won't give up, Won't give in.
Hang on for a minute...we're trying to find some more stories you might like.
Women of the world unite! The Women's March of 2018 was held on January 21. It was the anniversary of the first women's march last year. Subsequent to the inauguration of Donald Trump, people there were protests to advocate for many issues. The women's march is not solely about women's rights. There were people of all races, ages, and genders speaking out about reproductive rights, health care reform, immigration reform, racial inequality, LGBTQ+ rights, religious freedom, and environmental concerns. On this day, the march made history as the largest single day protest in U.S history. In the United States, roughly between 3.5 and 5 million people participated. There were around 450,000 in Washington D.C. alone. The capital is at the roots of where it all started to take aim at Donald Trump on his first day in office for his offensive actions. Changes in America are felt worldwide. In 2017, 673 marches were reported worldwide, with one on each of the seven continents. With nearly half a million people in D.C, they managed to keep it peaceful, with no arrests being made. It was the largest political demonstration since the anti-Vietnam Wars protests. This year, people again coordinated mass rallies.
This time a new message, "Power to the Polls" was being heavily emphasized. It is about encouraging people to go out and vote. As well as, encouraging more women to participate in government. The recent #MeToo movement was also prevalent this year. The hashtag, demonstrates how common sexual assault and harassment are. Through this, people have spoken up about their stories. It has helped people feel empowered and expose harassers. After sexual misconduct allegations arose about Harvey Weinstein, more and more people spoke out. Many Hollywood celebrities have been accused and many have been survivors.
According to Mayor Bill de Blasio, over 200,000  protesters attended in New York City. Vendors sold buttons and t-shirts for the demonstration. There was a DJ spinning music for the event. One woman said there was a contrast between this year and the previous saying, "Last year, I just felt kind of angry and impassioned. This year, I feel like I'm in it for the long haul." When people saw their freedoms and respect being pushed back last year, it furiously forced people of all ages to start paying attention to politics. Now, with a change in political power, it is known that it is an never-ending fight.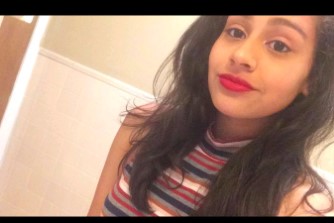 Joselyn Osorio, Writer
Joselyn is a new writer at the Charles Street Times. Along with reading and writing. Her favorite music artist currently is the indie-rock group, Milky...