A Day In The Life Of…
A Day In The Life Of Janelle Clemente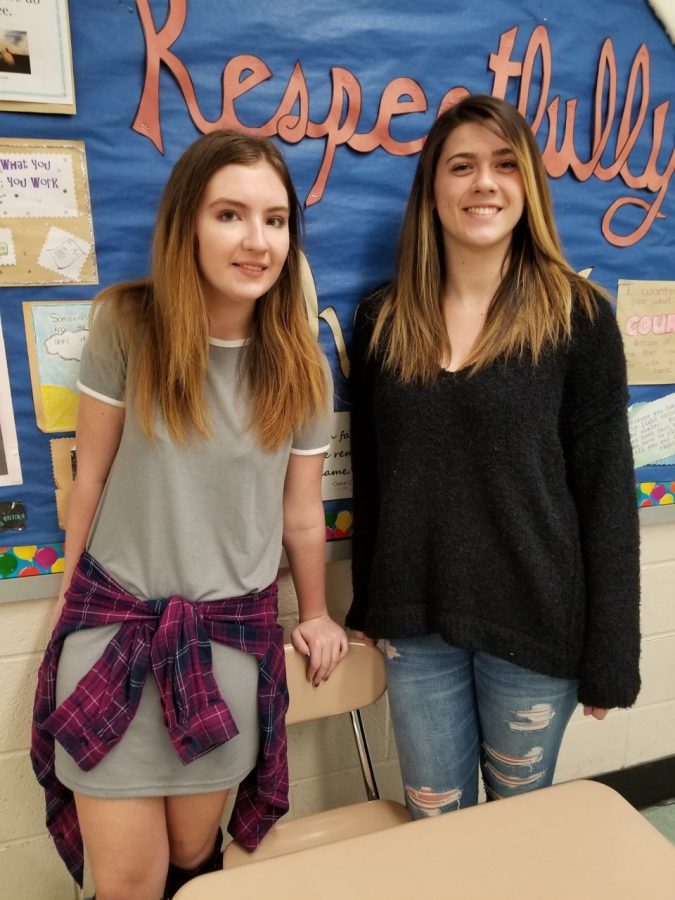 Have you ever wondered what teachers do outside of school?  Have you ever wondered about some of the teachers here or some of your classmates who you maybe never got a chance to know?  Well, now you can know more about those who walk the hall of LHS! This column is dedicated to the fascinating people of Lindy.  Stay tuned for more articles on interesting people around the high school.
Janelle Clemente is both a junior and a senior a student at the high school.  She is actually taking both junior and senior classes, and hoping to graduate this year.  She is already accepted to go to Gallaudet in Washington, D.C. to become a social worker. Janelle just transferred to LHS last year. She used to go to Mill Neck Manor school for the deaf.  She changed schools because she was looking for more of a challenge.  They did things like puzzles and there was no sewing or clay classes. She also said our school had more labs.  However, she did say she missed her old friends. Her transition went smoothly last year, but our school didn't have sign language so most people didn't know it. As a result, she felt very lonely.  She says this year was much smoother and she has made more friends.
Janelle was born deaf and it is hereditary.  Her mother is deaf, but her entire family is hearing. Her father is hearing but his family is deaf. Janelle has two sisters, Noelle and Brianna. She is the youngest. Noelle is hearing, while Brianna is hard of hearing.
You'd imagine learning sign language is hard. How could someone remember all those signs?  "It's a lot easier to learn something when growing up," as Janelle explained it.  Your mind is young and can absorb everything, like a sponge, in a way learning sign language is like learning to speak English or learning anything really, keep practicing and eventually you'll know it like the back of your hand (pun intended).
Although sign language is actually pretty easy there are some things that are hard to do. Janelle explained that sometimes it was very frustrating to communicate to people who didn't know sign language.  Sometimes she feels like she needs to focus more than other students in class since every word is literally being shown to her, while we can look away for a moment and still get the gist of the lesson.
Janelle is also taking speech therapy. She told me she has improved since her other school, learning simple phases like "hello" and "how are you". She had even said hello for me during the interview; it sounded very clear and I was very impressed. She has been taking speech therapy for two years.  Janelle says she's excited to learn more and is very confident in her speech.
Although Janelle admits being deaf could be hard sometimes, she told me she wouldn't want to be hearing. "It's who I am." She said, and honestly I didn't find that too surprising. "I love who I am, deaf have their own culture. I am proud of being deaf and I wouldn't change."
Of course Janelle is a little curious how certain things sound.  When I asked her the hypothetical question; if you woke up one day and you could hear where would you go first? What would you want to hear first?  She didn't really have a specific answer, she said she would just want to hear everything.  
Now I did ask some regular questions as well since there is more to her than her deafness.  Although being deaf doesn't stop you from enjoying music altogether, one is still able to feel the vibrations, she doesn't listen to it often. She told me that some hearing people have said music makes them feel calm and happy, but she doesn't feel the same way.  Her favorite color is purple. Her favorite TV show is The Fosters. Her favorite animals are elephants, wolves, and dogs, preferably pit bulls.  She has had some pets of her own: a bird, a fish and a turtle.
Her favorite subject is math and her favorite elective is sewing class and ceramics class. Her favorite teachers are Ms. Reismiller, Ms. Cuozzo, and Mr.Morris.  Janelle is definitely a remarkable student who is making the most of her LHS experience. 
It makes you wonder how many things we take for granted in our day to day lives.