Good Samaritan Hospital Opening Their New Cancer Center in 2019!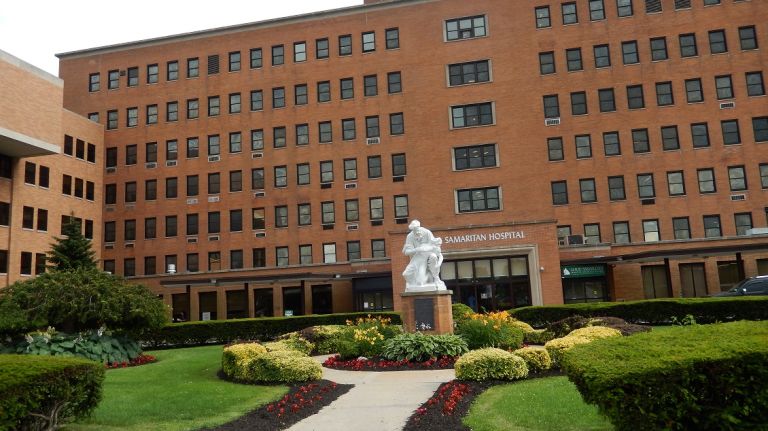 Good Samaritan Hospital Medical Center in West Islip, NY, is planning to open their new cancer center in mid-2019.  The cancer center will be located behind the hospital next to their Our Lady of Consolation Nursing Home.  Construction for the center will cost $14 million and $4 million for equipment, as stated by the hospital.
According to the vice president of business development at Good Samaritan, Joseph Loiacono, this new cancer center will allow Good Samaritan to provide high quality care for it's cancer patients.  He says, "The cancer center will bring better convenience and collaboration, which has proven to lead to a better experience and higher quality care for patients." Patients will also have access to genetic counseling, social work, nutrition and dietary services, and patient navigators to help with scheduled appointments.   
The two-story cancer center will occupy 25,000 square feet of Good Samaritan's property.  Featured in the center will be a 22-bay infusion center, which is where cancer patients have their medicine and/or cancer treatments infused.  Also apart of the center will be 12 physician offices and 20 exam rooms. There will be approximately 70 employees, including doctors and support staff, available in the center with an added 10-12 positions for when the center opens.  Good Samaritan is looking to combine their infusion services of six oncologists at two different locations and pharmacy and laboratory services into one center, this way it will be more convenient and easy for patients to access.
From 2011 to 2015, more than 18000 cancer cases occurred on Long Island.  Considering this unfortunately high number, the construction of this cancer center will definitely be worthwhile.