2019 Homecoming King and Queen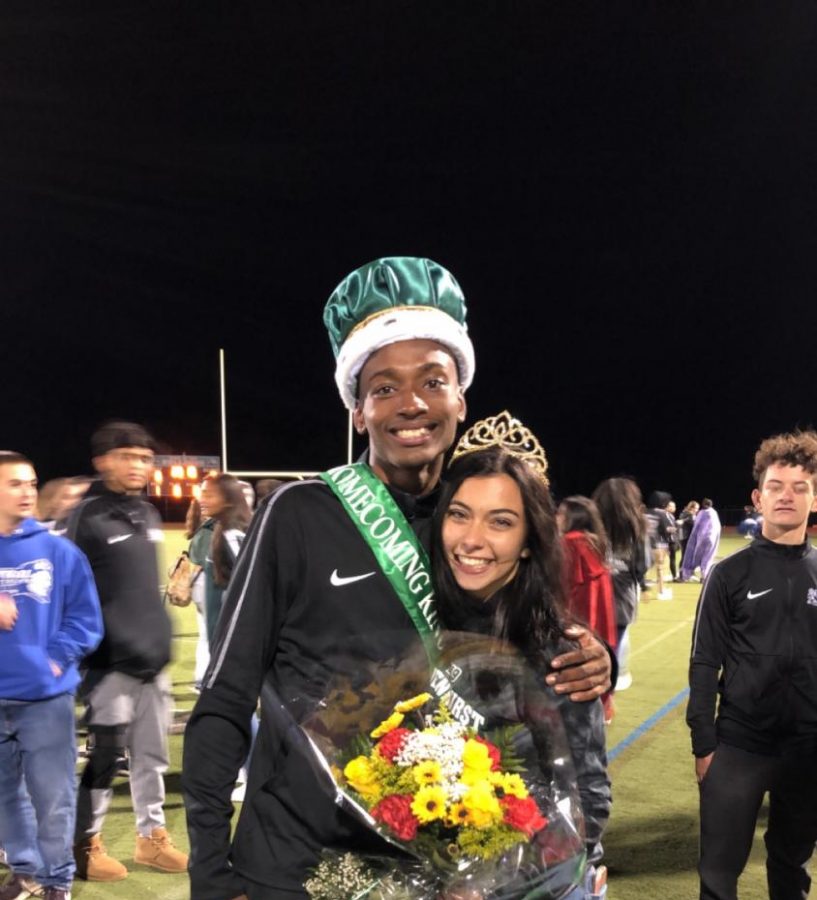 Aaaaaaand the votes are in!  Congratulations to the 2019 Homecoming King and Queen: Eric Hines and Sophia Petri!
Eric Hines and Sophia Petri were announced Homecoming King and Queen during pep rally this past Friday, October 18th.  Both Eric and Sophia are very involved student athletes. You can most likely find Eric on the soccer field and Sophia race walking during track meets.  Both students also partake in class council and are always present at the fun events that our school has to offer. It is also important to note that you will never see one of these students without a smile on their face as they pass by in the hallway.  They are two genuinely kind people who wish the best for everyone. 
The crowd went wild as Eric and Sophia were named Homecoming King and Queen.  Both Eric and Sophia were hugged by their closest friends and applauded by everyone who was at the pep rally. They were both extremely appreciative to receive the title.  They were also very happy for one another, as they hugged each other tightly after finding out that they had won!
Eric and Sophia got to ride in a hot red Audi Convertible down the streets of Lindenhurst during the Homecoming parade.  They wore their crowns and waved to everyone who was watching the parade from the streets. They both had a blast and were so happy that they got to live out this once in a lifetime experience!
Eric and Sophia both agreed that the students and teachers of the LHS as well as the members of the Lindenhurst community showed so much love and support for them.  This was their favorite part about the entire Homecoming experience. Sophia sends a huge thank you to everyone for allowing her to represent the school in a "proud and positive way," and Eric wants everyone to know that the overall "feeling was amazing." 
These two students are very deserving of the titles.  Congratulations Eric and Sophia!