How to Get You License as a Teen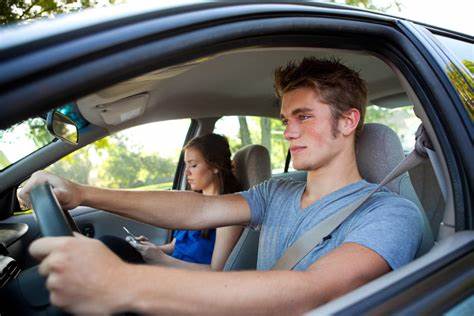 In New York state, the minimum age to get a driver's license is 17.  To obtain it,  you must first get a learner's permit by going to your local DMV with a parent.  You must come with proof of residency, a form of identification such as a birth certificate, and a social security card.  Once you provide the information,  you wait in line to take a picture then you take the learner's permit test which is 20 multiple choice questions. The minimum score to pass is 14 questions correct.  If you fail, you can retake it as many times as necessary, no limit, without paying a fee.  If you fail it more than three times, then you will have to wait for six months to retake the exam.
Once you pass,  you will be required to pay a fee. Prices can vary depending on the age of the individual are $85.75-$102.50 the most you pay being $136, you may also pay $30 for enhanced license  When done, they will print you out a temporary permit and ship you the official photo permit in the mail as well.  The learner's permit is not a license.  There are many limitations to the learner's permit, such as you are not able to drive in New York City at any time, you are not able to drive between the hours of 9pm and 5am.  Lastly, one cannot drive unsupervised without a parent, guardian or driver's ed instructor. On the road test day, they require you to show your photo learners permit, and you must provide a certificate.
You have two options to get the certification:  you can take driver's ed, pass the road test and obtain your license at 17,  or you can take the five hours class and get your license at 18.  When you get the Class D driver's license, you can drive freely without restrictions.   If one commits a moving violation within the 6 months,  your license will get suspended.  Once your licenses is restored, the 6 month probationary period restarts.
"
"Driving is like a chess match. You always have to think five moves ahead of the other "players" on the road. Anticipate what everyone around you will do and have a response ready for any eventuality. On top of that, expect the unexpected. It is not easy, and takes a long time to truly become a good driver.""
— Ms. Wilbert
The Zero Tolerance Law suspends anyone under 21 for 6 months if caught driving under the influence. The Second Zero Tolerance Law applies to underage drivers who are caught drinking and driving.  If you are caught driving with a 0.02 or higher, your license will be suspended for 6 months.  For a second Zero Tolerance violation, the driver's license will be revoked for at least one year or until the driver reaches age 21, whichever is longer.  It is important for young drivers to remember, driving is a privilege,  not a right.  
Many young people believe taking driver's ed is beneficial because it allows you to get your license sooner, but in actuality there are many more benefits.  Firstly, it enables you to become a safer driver because you watch all the videos.  Jonathan Reggi, a junior here at LHS says, "It was a very enjoyable class. We got to watch cool videos and learned about the safety of driving and precautions to take." Also, you are in the car with the instructor who can objectively help you learn how to drive, unlike some parents who are not always the best drivers.  You learn how to drive in different weather conditions and get to be in the car while others are driving and learn from them too.  Another LHS junior, Robert Rios-Hernandez states, "Ms. Wibert is great.  You learn a lot in class The drivers instructions want you to be safe while driving and they care about you."  Additionally, driver's ed provides you with a 10%  insurance deduction.
Ms. Wilbert the lecture instructor for our school's driver's ed program said, "Driving is like a chess match. You always have to think five moves ahead of the other "players" on the road. Anticipate what everyone around you will do and have a response ready for any eventuality. On top of that, expect the unexpected. It is not easy, and takes a long time to truly become a good driver."