Holocaust Assembly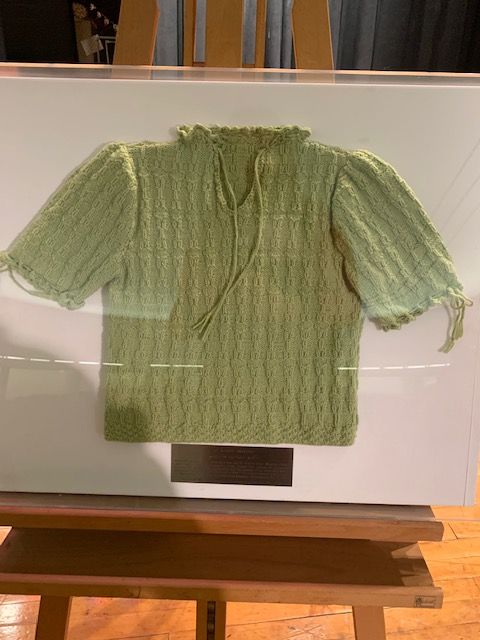 In 1943 in Lvov, tens of thousands of Jews fled into the city sewers for a chance of survival. Among others was eight-year old Krystyna Chiger, along with her family and 20 others, stayed beneath the streets of Lvov for around 14 months, with limited supplies, and horrible living conditions. 
On Thursday, November 21, The Lindenhurst High School held it's very first Holocaust assembly. All sophomores and any other students who wanted to attend went to the auditorium. This assembly featured a survivor from the Holocaust, Krystyna Chiger, her husband Marian who is also a Holocaust survivor, their son Doron , and Daniel Paisner the author of the novel The Girl in the Green Sweater.  Krystyna spoke with us about her own experience with what she been through. They even showed us two videos related to what happens while Krystyna was in the sewers.  They revealed how everyone got through their daily life, how they got food, water and any other supplies that they needed for basic survival. 
The Holocaust, one of the most horrific time periods in history took place in Europe between 1939-1945. The Holocaust killed over 6 million women, men, and children. The Nazis attempted to murder all the Jews in Europe. Germany started gaining power around 1933 and used their power and propaganda to go against everyone.  This marked the beginning of World War II. Holocaust is a word from the Greek origin, which means "burnt offering."  The outbreak of World War II led many Polish Jews into forced labor and get killed. No one could do anything about it. 
Before World War II the Chiger family led a happy life in Lvov. This city had the third largest Jewish population in Poland. But, in 1941 the Nazi's stormed in and took over Lvov. Extreme and harsh measures started immediately.  In order for any chance of survival Krystyna fled the ghetto and with others, hid in the sewers underneath the city. While hiding there for over 14 months, everyone had to work together.  When they needed water, normally the smaller children or women would crawl through the sewers and it would lead them to a water pipe that would have water. Also, aiding them was Leopold Socha, a sewage worker. He would give them food in exchange for money. Even after the money ran out, Socha continued to bring them food. Thanks to Socha, ten out of the twenty Jews survived. 
Their incredible story is now an Oscar nominated movie, In Darkness, by Agnieszka Holland. The film is very realistic and even Chiger said how the movie was made like it actually was. When asked what he thought of the assembly the Social Studies teacher, Mr. Sinicropi said, " It was good, good how she told her story, people don't know much about the event, and we learned more about it." This assembly was done to inform students about the tragic events, and it's incredible how we found a survivor because you don't find many survivors. 
This assembly was a success. It made students and even teachers realize what a survivor experienced. It informed everyone about the tragedy that she, and others went through during that time.