World Kindness Day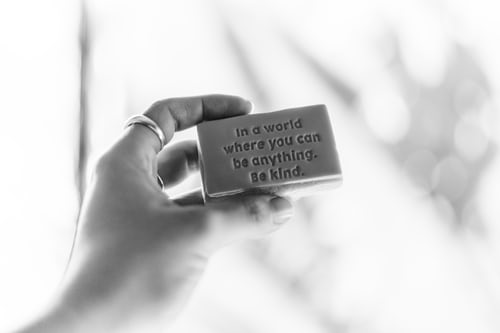 Aren't acts of goodwill like sunshine on a cloudy day? World Kindness Day is November 13 and it is the quality of being generous and considerate, with no expectations of a reward, credit, or return of a similar act. Selfless acts of complimenting someone or helping others whenever they need are simple examples of demonstrating this positive behavior. Spreading love and kindness around the world is so essential, especially since you never know what someone could be going through. Although, being nice is the right thing to do and it should be done everyday. It's not only comforting for the person receiving the kindness, but also reflects well off of the speaker.
Kindness To Self
Kindness doesn't just have to be towards humans. All aspects of nature deserve compassion whether it's a plant, animals, or humans. Kindness falls into three types of categories: self kindness, kindness to others, and kindness to the world. Being respectful to yourself is just as significant. Individuals have to be in that growth mindset by the start. The growth mindset allows you not to be too rough on yourself and take the mistakes as life lessons. Nobody's perfect and there is always room for improvement as well as change. Self kindness takes a role in this as we learn that life throws curve balls by surprise. Weaknesses come and go, but it starts from us to approach it the right way.
Kindness To Others
The other type of kindness that there is is the kindness to others. Being kind to others improves the quality of life in a social environment. Politeness could bring people together in the life of a workplace or a community. It's a great feeling to spread warmth and optimism since it can make someone's day in a span of seconds. Somebody might not even know that another individual is having a bad day, but that one comment or that one helpful act can put a smile on their face. Kindness increases the happiness and positivity in life as it negates all of the negative vibes like stress. The more we expand these compassionate behaviors, the more productive our world will be.
Kindness To The World
Respect to the world is just as powerful as self respect and courtesy to others. Everyone should admire all aspects of nature whether it's nature or animals, not just humans. Mother nature has such beautiful features, so we should not litter. Incredible ways we can be kind to the world are donating to trusted charities, volunteering at organizations, saving as much water as possible, recycling plastic, and waste as very minimal food. There are some families who would die for that thrown out food, so why not donate it instead of throwing it in the trash. 
"
Unexpected kindness is the most powerful, least costly, and most underrated agent of human change"
— Bob Kerrey
As you can envision, negative vibes can be transformed but it all starts from you. Every little action can boost the world dramatically. It's super salient to keep in the back of our minds that we can make a change. We should be the change. Kindness is a very strong move that makes the world a better place. Empathy and improving the lives of others could be the most accomplished tasks. Kindness is magic; when we don't expect something in return, we still can end up receiving the biggest blessings.
About the Contributor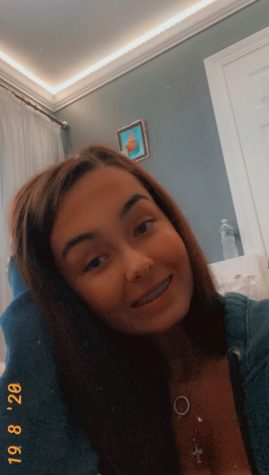 Patricia Sadowski, Staff Writer
Patricia Sadowski is a 16 year old Junior at Lindenhurst High School. This is her first year writing for the Charles Street Times. Hockey is her favorite...