Election Drama 2020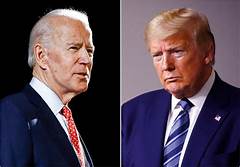 The year 2020 has been quite a crazy year so far, and much of that craziness includes this year's presidential election. The two main competitors were former president Donald J. Trump,  who served as the president from 2016-2020, and Joe Biden, who served as vice president from 2008-2016. There was also Jo Jorgensen, who was a nominee in 1996 for vice president and in 2020 for president, and Howie Hawkins a nominee for the 2020 presidential election.
Donald Trump was a republican, Joe Biden was a democrat, Jo Jorgensen was a part of the Libertarian party, and Howie Hawkins was a part of the Green Party. For a short while there was also a famous celebrity named Kayne West that also attempted to run for president this election. The vice president candidates were Kamala Harris who was with Joe Biden, Mike Pence who was with Donald Trump, Jeremy ¨Spike¨ Cohen who was with Jo Jorgensen,  and Angela Nicole Walker who was with Howie Hawkins.
The whole election was quite the spectacle to watch with seeing how each candidate acted, some more poorly than others. The percentages of votes each candidate received varied quite a bit. Joe Biden had 306 electoral votes and about 51.1 % of the votes in the election and Donald Trump got 232 electoral votes and 47.2 % of the votes. Next up Jo Jorgensen got no electoral votes and 1.2 % of the overall votes and Howie Hawkins also got no electoral votes and 0.2 % of the votes.
There was also Kayne West who got a mere 60,000 overall votes with no electoral votes. Unfortunately for West, he only managed to get himself on the ballot in three states: Colorado, Oklahoma and Vermont.
In the end Joe Biden, alongside his running mate Kamala Harris, won having 74 more electoral votes and also won thanks to the states of Nevada, Wisconsin, Georgia, and Arizona. Following the democrats initial win in the election, Donald Trump sued Pennsylvania, Michigan, and Georgia in an effort to overturn President Elect, Joe Biden´s wins in those infamous states. As far as we know right now the current lawsuits Donald Trump filed are being dismissed, and he's losing quite a bit of money in the process. Overall this election was quite an interesting one and seemed to fit the demeanor of the year 2020 quite well.
About the Writer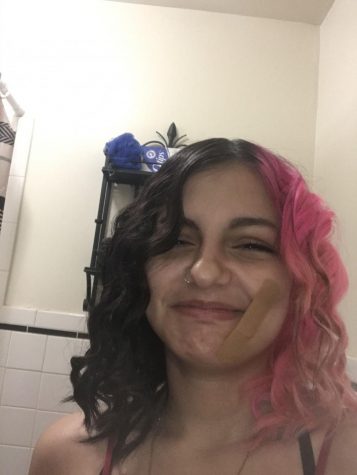 Diana Singh, Staff Writer
Diana is a 14 year old freshman at Lindenhurst High School. This is her first year writing for The Charles Street Times. She enjoys a variety of activities...