Desk Shields: A Safety Measure or An Inconvenience?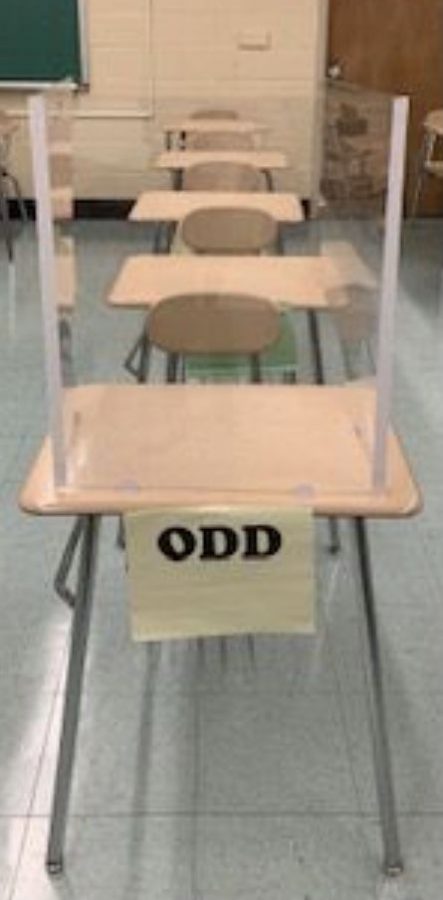 Desk shields are being used in every school. On November 9th the Lindenhurst High School and Middle School gave students Desk Shields to carry throughout the day. November 9th was the start of the second quarter for Lindenhurst High School and Middle School. Also on November 9th, the Lindenhurst District went 50%.  This meant students had to carry desk shields with them throughout the day since more students were coming in the school.
Students pick up their desk shield in their first period class and have the same desk shield through the whole day. At the end of the day students leave the desk shield at their 9th period class. Since the students travel throughout the building for nine periods a day, you may be wondering if the desk shields are still in good shape after being carried for the whole day. Mr. Boccanfuso says, "Absolutely, the desk shields are in excellent shape by the end of the day. They have held up quite nicely thus far".
These desk shields are handled quite a bit, so it is important to note the cleanliness of all these desk shields. The custodial staff cleans the desk shields after school. According to Mr. Boccanfuso, "Our custodial staff spends an inordinate amount of time ensuring that all desk shields are properly disinfected."
Students arrive to their class and have to put the desk shield up on the desk. Since students are social distanced, they may get to take off their mask for a few minutes if their teacher allows you. Mr. Boccanfuso explains, "As per the DOH, our students must wear their masks due to social distancing guidelines. The teachers are incorporating mask breaks when appropriate". Students also have to take the desk shield with them to lunch. At each table students get to sit in twos; at each table there are two students across from each other.
Students may not like the desk shields while others don't mind them. Sophomore Ewa Paszek says, "I think the desk shields are great, it helps kids social distance while learning in school and seeing their friends in school." Sophomore Edyta Paszek says, "I think the desk shields are good for the Covid situation, sometimes it's annoying carrying them in the hallway and looking through them in class but overall I think they are very useful and needed in the school." Freshman Julia Włodkiewicz, says, "I'm not really a fan of desk shields as they are uncomfortable to carry and seem pretty ineffective. I have also noticed that they do not look clean even though they are supposed to be sprayed down everyday".
Parents may feel like their children are safer with the desk shields while others may feel the desk shields aren't really doing anything. Mr. Boccanfuso states, "As a district, we continue to follow all DOH and CDC directives in order to maintain the safest environment for our faculty, staff, and students." Parents and students are all probably already wondering if students will have to carry the desk shields for the rest of the year. Mr. Boccanfuso says "We will continue to follow the DOH and CDC directives until they deem it safe to do otherwise."
About the Contributor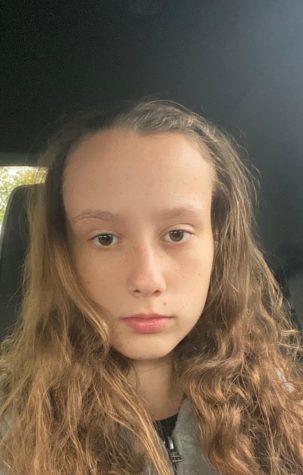 Natalia Murawski, Staff Writer
Natalia Murawski is a sophomore at Lindenhurst High School. This is her first year writing for the Charles Street Times. She enjoys spending time with...