Volunteer Opportunities at Local Animal Shelters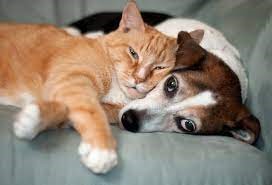 Do you have a love for animals? Do you want to lend a helping hand to animals in need? Well then, there are many opportunities for you! In the local vicinity, there are not a ton of animal shelters that are fantastic and are worth volunteering at. The few animal shelters by Lindenhurst are Babylon Animal Shelter, Islip Animal Shelter, and Bella Bast Rescue Inc. 
Babylon Animal Shelter is closest. You do not need to be a resident of the town to volunteer there. Their hours are 10am-3:45pm on Mondays, Tuesdays, Wednesdays, and Fridays. On Thursdays, their hours are from 10am-6pm, and on Saturdays their hours are 10am-3pm. The minimum age to volunteer is 18, and the shelter usually holds several volunteer orientations for people who are interested in helping out. The orientation is completely free; it is a walk-in event. The shelter itself is a very welcoming and clean environment. It boasts 4.2 stars out of five on Google and 4.6/5 stars from their Facebook page, also with the name Babylon Animal Shelter, both with many good reviews from happy adopters. 
Islip Animal Shelter is an estimated twenty minute car drive, but it is so worth it. You can volunteer at the shelter by joining Paw Patrol here at Lindenhurst High School. Attend a few meetings, and then you are able to sign up for volunteering through a document that is posted regularly on the Paw Patrol Google Classroom. You have to be 18 years or older to volunteer with dogs, but if you are under 18 you are able to volunteer with their cats! Their hours are 9am-4pm from Monday-Saturday, closed on Sundays. 
Lastly there is Bella Bast Rescue Inc., a non-profit organization that is dedicated to changing the lives of each and every cat that they rescue. They look to give them a loving, safe, and happy home. They are located in West Babylon, about ten minutes away if driving to the location. Their hours are 10am-8pm Monday through Fridays, and on Saturdays their hours are 10am-6pm. Sundays they are open from 11am-5pm. 
These are three very willing and hardworking animal shelters and/or facilities that are dedicated to giving animals a better way of life, and are also happy to have volunteers to work with their animals!